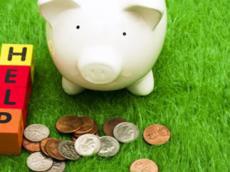 By AzerNews
It appears that the so-called "maximum realistic" program of the Armenian new government will hardly be implemented due to financial difficulties.
Financial difficulties are already knocking on the door of the new government, and PM Ovik Abramyan does not know what to do, local media reported.
"Before being appointed as the prime minister, some Armenian businessmen living in Russia promised Abramyan large investments in the Armenian economy," media report says.
"But these businessmen are not in a hurry to fulfill their promises now. Furthermore, the government has failed to get a loan of $500 million promised earlier by Russia."
The parliament is also faced with shortage of financial recourses to pay for foreign trips.
Armenian MPs are very seldom sent on trips, which are also very short, local media reported.
"The parliament sends MPs on trips specifically on the day the event is scheduled to be held, and requires them to return immediately after its conclusion. The reason is lack of finances. MPs are also asked not to go if no speech and report is planned for them at the event."
Several chemical factories are also suffering from financial difficulties, their employees demanding wages that are due for several months.
Despite their continued protests, the factories lack financial resources to pay their salaries.
Dissatisfied employees intend to hold a protest rally in front of the presidential residence if their demands are not met this week.
The employees complained about the empty promises of the factories' management. "We cannot feed our families with empty promises," they stressed.
Lacking necessary resources, Armenia will hardly be able to overcome its financial hardship, even with the new government's program. But PM Abramyan has promised to do his best in implementing the government's program, which will be presented to the parliament by May 23.
Obramyan is even ready to make non-standard decisions to restore people's trust. Time will show whether Abramyan's government can overcome serious socio-economic difficulties or not.