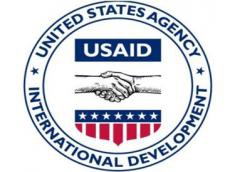 By AzerNews
A wide spread corruption and a high tax rate are making the Armenians' life harder.
The high rate tax is putting pressure on the 95 percent of the Armenian population, the United States Agency for International Development said in a recent research.
Some 1,448 households and 400 legal entities took part in USAID's survey.
"The taxes on salary are "very high" and "high" for 88 percent of the population," the results of the survey say.
The majority of people in Armenia's small and medium business sector are also dissatisfied with the high rate tax, the survey also said.
"Some 63 percent of respondents in small business sector believe that tax burden is "very heavy", while in medium business sector the percent of dissatisfied people is 51. But, in large business sector the tax burden is viewed heavy for only 7 percent of respondents," the survey showed.
Some 44 percent of the Armenian population believes that people in the business sector usually give bribes to solve their administrative problems.
"Some 36 percent out of the mentioned 44 percent believe that the reason behind spreading bribes is the attempt to pay lower tax. Thirty four percent of the respondents said, if no bribe is paid, there would be no way to decrease the tax. Thirty three percent believe that the employees of the tax system themselves are among the main receivers of the bribes," the survey indicated.
Half of the respondents (44 percent) believe that the problems of bribes are systematic.
More than 60 percent of the respondents voiced readiness to pay more taxes, if they see the corruption around has decreased.
Armenia is behind even some African countries in terms of fight against corruption, Transparency International Armenia Anti-Corruption Center reported earlier. The corrupt spheres in the country are mainly focused in judiciary system and health, and regulation of public services.