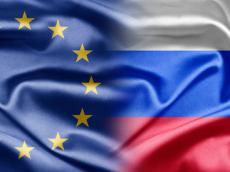 By AzerNews
Anti-Russia spirits have intensified in Armenia over the past few months, because it doesn't seem as if Yerevan's strong pro-Russia foreign policy can work in the interests of certain groups in the society.
A decision to join the Russia-led Customs Union has given a new impetus to the anti-Kremlin mood amid strong protests against the Armenian authorities' pro-Russia policy.
This priority led the government to cancel an earlier decision to sign the Association Agreement with the EU in November 2013. The EU expressed regret over Armenia's decision, which has strained relations between the sides.
Yerevan will witness the next anti-Russian protests on May 18. The initiative group "We are against the Customs Union with Russia" announced holding a rally in the Freedom Square. The group intends to support "No Putinism" protest actions, which will be held in large Russian cities on the same day.
The Armenian protesters plan to rally in front of the Russian embassy in Armenia to protest the Kremlin's "inhuman and occupation policy".
The rally is expected to continue in front of the Presidential residence.
Armenian opposition's anti-Russian initiatives and pro-Western rallies will acquire new speed in the near future, a Turkish expert predicts.
"The Armenian people associate Azerbaijan's and Georgia's development with their ties to the West," Turkish expert Mehmet Fatih Oztarsu told AzerNews. "Georgia's development has given rise to many questions in the Armenian society about their complicated situation. The Armenians hold a positive attitude toward the EU, but Yerevan is far away from the West due to the threat created by the authoritarian regime."
He predicts a rise in the anti-Russian mood and new developments in Armenia under the new PM.
"The authorities who obey Russia will probably remove the West's supporters from the government. Pro-Western Armenian opposition in turn will increase its efforts to mobilize people who share their views," he said.
The expert believes that distrust of Moscow reigns among Armenian people. "The country has not benefited from Russia in any way since its independence," he said.
Oztarsu believes that Russia has not taken any step to benefit Armenia so far. Armenia is blocked in the region and does not have the support of its neighboring countries, he added.