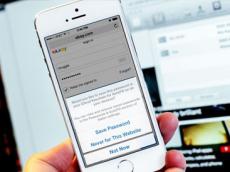 iOS 8, codenamed Okemo, is the 2014 version of the iPhone and iPad operating system currently in development by Apple. iOS 8 is expected to be shown off at WWDC 2014 on June 2 and released on or around September 17, 2014. (Apple has stuck almost exclusively to a year release cycle for iOS, the major exception being iOS 5 which came out some 16 months after the previous version.)
Rumored new features include the all-new Healthbook app, TextEdit and Preview apps ported over from OS X, a separate iTunes Radio app, Shazam integration and possibly an API for Siri, as well as improvements for maps, Photo Stream, Notification Center, Voice Memo, Messages, and CarPlay, and the long-awaited introduction of inter-app communication. And, of course, whatever is needed to tie into the upcoming iPhone 6.
In addition to new features, iOS 8 should include continued refinements to the new design language show off last year, which not only included the most significant changes in the history of iOS but one of the shortest development cycles (around 10 months). That includes further polish for design, animation, interaction, and core functionality.
iOS 8 maps, transit, indoor navigation, and augmented reality
Maps will likely be updated with better and more cleansed and sanitized — and more accurate — backend data. When Apple dropped Google's backend data they licensed other data from TomTom or others but the it wasn't well integrated and so locations were off and information wasn't normalized. A lot of that should be fixed.
Transit, dropped completely when Apple switched away from Google's data in iOS 6, should return providing directions for buses, trains, and subways/metros. That type of information is generally hard to get, given it's owned by a wide variety of sources some of whom aren't very cooperative. However, Apple has been buying transit services and has a lot of money to put behind it, so that should likewise get done.
Indoor mapping, in conjunction with iBeacon, could allow for directions within museums, parks, office buildings, and more. GPS/GLONASS can only see the outside. This could let us find our way inside as well.
Augmented reality could also be used to layer information on top of nearby locations. Look at a hotel, see the rooms available and rates right on the live preview screen.
iOS 8 Photo Stream
Photo Stream keeps up to 1000 of our photos on Apple's iCloud servers for up to 30 days so they can push down to all of our devices, most especially Macs where they're intended to be backed up long term. iOS 7 also added basic social sharing functions like comments and likes. However, Photo Stream remains a marginal service with marginal use cases.
With iOS 8 there's an outside chance Apple could make Photo Stream a real photo backup service that keeps all our data synced on the cloud, all the time. That would remove the Mac as the single point of long-term storage — and failure — and simply let us pull any photo and video we need, when we need it. It would also reduce the amount of photos we need to store on our local devices, letting us reclaim significant amounts of precious solid state space.

iOS 8 Healthbook
In previous years Apple focused on education and power efficiency, among other things. This year wellbeing seems to be getting much of their attention. That starts with Healthbook, a way to collect fitness information such a steps taken and calories burned, and medical information such as blood sugar and heart rate, all together, all in one place. Card-based, similar to Passbook, it would rely on other apps — and the peripherals they connect with — to accumulate the data initial but serve as a central hub that makes it more easily and rapidly accessible.
One of Healthbook's centerpieces might be an Emergency Card. It would contain all the information necessary for first responders or other medical and safety professionals, and be a way for them to be alerted of existing conditions, allergies, medications, and other vital information.
Healthbook would also likely tie into the iPhone 6 and perhaps an iWatch as well.
iOS 8 iTunes Radio app
iTunes Radio, introduced as part of the Music app in iOS 7, could get broken out into its own, distinct app in iOS 8. Similar to how Videos on iPhone and Podcasts and iTunes U on all devices were broken out of the iPod/Music app in the past, it could help Apple boost the profile of iTunes Radio and get even more attention for the service.
Currently only available in the U.S. and Australia, Apple should also be continuing the international rollout of iTunes Radio irrespective of iOS 8.
iOS 8 Shazam integration
Shazam is like magic. Hold it up, tap a button, it will listen for any music around you and then tell you what it is, who performed it, and help you find it. With iOS 8 rumor has it Apple is looking to integrate just that type of functionality into Siri. That way, music identification could be as easy as "what song is this?"
iOS 8 Siri API
Ever since Apple's personal digital assistant, Siri debuted in 2011 developers have been asking for an application programming interface (API) so their own apps could tie into the system. It's a non-trivial undertaking, however, as conflict and collision has to be carefully managed, as does privacy. Rumors continue, but thus far Apple has stuck to a partner program for Siri.
iOS 8 TextEdit and Preview apps
OS X apps TextEdit and Preview could be coming to iPhone and iPad with iOS 8. Since iCloud is locked to specific apps it's currently impossible to access documents created in the Mac versions of TextEdit or Preview on iOS. There needs to be specific apps on the iPhone and iPad to do that.
TextEdit and Preview for iOS may not provide editing capabilities themselves but instead let people open their iCloud docs, look at them, and push them to Pages or iBooks to make changes.
That's not a clean solution, so hopefully Apple will have a more robust FilePicker API at some point.
iOS 8 Inter-app communications
Apple has been contemplating inter-app communication for iOS for years. In iOS 6 they split Springboard into Springboard and Backboard and ported the XPC interprocess communication technology over from OS X.
In iOS 7 Apple introduced inter-app communications for audio.
With iOS 8, Apple might finally make public a way for apps to communicate and share data through the sandbox while maintaining security.
iOS 8 Notification Center
Notification Center debuted in iOS 5 and received not only a significant redesign in iOS 7 but also new Today and Missed views.
The Missed view always seemed overly complex and redundant and rumor has it iOS 8 will do away with it, providing a more streamlined Notification Center experience.
iOS 8 Messages
One of the problems with the current iMessage system is that images and videos can use up all the space on your iPhone or iPad. It's exasperated by the lack of any quick way to delete the media files, even if they've already been saved to Camera Roll and iCloud.
With iOS 8 Apple might be considering expiry dates for messages, giving us the option to have them auto-delete over a period of weeks or months and free up space again.
iOS 8 Voice Memo
The iOS 7 makeover wasn't kind to Voice Memo. It became cluttered and confusing. iOS 8 should fix that and bring some sanity back to the Voice Memo app.
iOS 8 Game Center
While iOS 7 stripped away the green felt, iOS 8 might strip away the entire Game Center app. Apple's social gaming network would still live on inside individual games and Settings, but the separate app could go the way of the felt.

iOS 8 CarPlay

Introduced with iOS 7.1, CarPlay is currently Lightning connector only. That makes sense for the moment because few vehicles come with their own Wi-Fi networks.
However, as more and more manufacturers start adding Wi-Fi, iOS 8 could update CarPlay so that it truly works like the AirPlay from whence it came — over the air.

iOS 8 bottom line
The big redesign has been done and a lot of new technologies are in place. Right now Apple is locking things down and working towards WWDC 2014, the preview, and the first iOS 8 beta that will likely follow. More features will no doubt be discovered and announced and some features may not make it in or get rolled back. That's how major new software features work.
As always, iMore will keep updating this page with all the news and rumors you need to know, so bookmark it and come back often!

/imore.com/