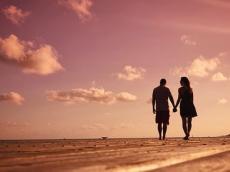 By AzerNews
As one of the most powerful feelings of human being, love is inherently unselfish, all-powerful and forgiving. Each man has fallen in love or being loved once in their lifetime.
Each year, February 14 is dedicated to lovers. During the day called Valentine Day, lovers around the globe show their feelings towards each other by gifts. Some lovers adopt creative measures on this day to surprise their partners by creating an atmosphere of joy, happiness and love.
Most lovers date each other on this wonderful day. Souvenirs in the form of hearts, flowers, sweets and soft toys are the most popular products on the eve of this holiday.
However, the gifts could be cheap instead of expensive. They need to be a sign of love.
During Valentine Day, those who can not openly express their love get a chance to do it in the original way. The gift may be cards with wishes and decorated with drawings, paper applications, buttons and other decorative items, or even a mini-book with declarations made ??of ordinary deck of cards.
One of the most romantic way of displaying your love is presenting a song to your loved one. Or you can devote a whole day to your loved. By this, he or she will understand your deep feeling.
But what is the story of February 14 and Saint Valentine? According to the Golden Legend, in the distant and dark times, the overbearing and cruel Roman emperor Claudius II arrived at the notion that a single man not burdened with wife and family will better fight in the battle for the glory of Caesar. So, he forbade men and women to marry.
Saint Valentine was a priest who sympathized with unhappy lovers and secretly sanctified marriage of loving men and women. Soon Valentine's activities became known to the authorities, and he was put into prison and sentenced to death. There he met beautiful daughter of the warden - Julia. Before his death, the amorous priest wrote his girlfriend a declaration of love - Valentine, where he told her about his love and signed it "Your Valentine".
This sad love story passed through the centuries, and since then people remember Valentine every year on February 14.
People show their feelings differently in different countries. Thus, Italians give sweets to their loved ones on this day. In Finland and in Estonia this day is called the Day of Friends. Besides the lovers who mark this holiday are just friends regardless of their gender and give each other greeting cards. The shops on the eve of the holiday sell various trinkets and gifts in the form of hearts.
Japanese hold a contest for the loudest love letter. Boys and girls raise to a platform and begin to shout whatever they want to their loved ones and those who shout more loudly receive a prize. In America, about 108 million roses are sold and over 692 million dollars are spent for candies.
The nature of your gifts depends largely on your originality but the most important thing on this day is providing your partner with joyful moments. Simplicity is highly recommended.