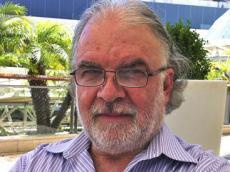 By Claude Salhani-Trend:
There are worrying reports coming from reliable sources close to Israel indicating that both Israel and the Lebanese Shiite movement, Hezbollah, are getting ready for yet another possible showdown in South Lebanon.
All indicators point in the direction of war, although that would be an extremely costly and foolhardy war for both sides if it ever were to take place. Though that has never stopped either side form going down a road leading to lemming-like politics, the urge to jump over a precipice for no apparent reason.
For the militant group another war while it is still deployed in Syria on the side of the government in the civil war now in its entering its third year, all while Sunni instigators are periodically placing bombs in Shiite dominated sectors in Lebanon would be political suicide.
Are Hezbollah and Israel preparing for the next war? Many believe so, pointing to telltale signs that despite all logic that they should not, still are doing so.
Backing up these claims is a report last month in the Wall Street Journal claiming that Hezbollah has successfully smuggled and disbursed more than 100,000 rockets, advanced anti-aircraft, anti-ship, and surface to surface missiles into Lebanon.
The same report claims that the Lebanese militia smuggled and dispersed 100,000 rockets and missiles throughout military installations in South Lebanon.
Still according to the same report, Hezbollah officials have taken to bragging that they can saturation bomb Israeli population centers. And Iranian officials boasted that the group can strike anywhere in Israel with pinpoint accuracy.
Israel's offshore oil platforms are thought to be particularly vulnerable, easy targets for the militia's artillery spotters. This move is apparently worrying the Lebanese March 14 movement who has criticized Hezbollah, accusing them of trying to open a new front with Israel in the Mediterranean Sea.
Israel meanwhile has threatened that the next campaign will be "broad" in response to Hezbollah's preparations.
Politically or militarily it makes no sense at this time for Hezbollah already, caught up in the Syrian civil war to be eager to open yet another front, this one much closer to home in South Lebanon where the majority of towns and villages are Shi'ite, placing the political leadership under greater pressure from their constituents.
Additionally, targeting Israel's offshore oil platforms will set a precedent in this dangerous escalation of violence in the Middle East, and place in jeopardy Lebanon's future oil ventures in the Eastern Mediterranean.
Opening a new front in south Lebanon would certainly not be advantageous to Hezbollah nor to Lebanon. It would have benefits for Syria, if things started to go bad for President Bashar Assad in Damascus. Igniting a new front along the Lebanese-Israeli border will automatically expand the Syria civil war, dragging Israel and Lebanon into the conflict.
Under such a scenario South Lebanon would be overrun in no time by the plethora of Islamists jihadist groups currently fighting in Syria, all eager as can be for a chance to fight Israel, now that the Jewish state has a direct border with militant Islam.
The big difference in Israel's border with Lebanon, as opposed to those with Syria, where Israeli and Syrian forces on the Golan Heights are separated by several miles of no man's land, and even Gaza is a small distance from Israeli settlements, in northern Israel the Jewish settlements, hamlet, cities are just a few vulnerable yards from Lebanese soil and from Hezbollah fighters, and in the near future quite possibly close to groups such as al-Qaida, Islamic State of Iraq and Syria and the Chechen and other Muslim Europeans and their allies.
It would appear that Syrian President Bashar Assad kept true to his word when at the beginning of the conflict he said that he would turn the region into a hell and drag everyone down with him.
Claude Salhani is a journalist and political analyst specializing in the Middle East, Central Asia and terrorism. He is senior editor of the English service of the Trend Agency in Baku, Azerbaijan.