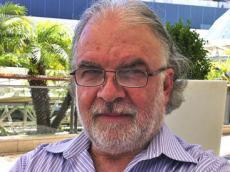 If there was still a doubt that President Barack Obama's foreign policy lacks any real substance - or understanding of the region- it became quite clear in his State of the Union address on Tuesday night.
The president's only reference to Syria was as shallow as they come. Obama cited the removal of Syria's chemical weapons, praising U.S. diplomacy for its success. A small detail omitted by the president was the role played by Russia and President Vladimir Putin.
President Obama, however, made no reference to the 150,000 killed, the hundreds of thousands maimed nor the nine million Syrians who have become refugees. The president had no words of wisdom on how to stop the conflict, nor the danger the conflict represents if left unchecked.
The president claimed US diplomacy was actively at work "as we speak", to find a solution to the Israeli-Palestinian dispute, but failed to mention how he would prevent Israeli continued settlement expansion in the West Bank, as we speak.
On Iran, the president again claimed diplomatic achievement over Iran's pursuit of nuclear weapons. This is really placing the political cart before the horse as nothing has been decided yet and numerous experts who are familiar with Iranian thinking are adamant that Iran will continue to work on obtaining nuclear capability.
During the nearly one-hour speech Obama mentioned Syria only once and the "Syrian people" only once, saying that the United States would support any group fighting to get rid of a dictator, but did not commit himself any further.
He made no mention of Syria attracting radical elements from all over the world, many from Western Europe and the United States and among whom many will one day return to their home countries and engage in terrorist acts.
This is what FBI Director James B. Comey had to say about this issue a few days ago: "It is one of my greatest worries in the counter-terrorism area," Comey said. "The conflict in Syria has attracted so many people from so many places of so many motivations, including Americans, that it is an enormous challenge for all intelligence services, including the FBI, to identify the ones of bad intent, to figure out where they're going, why they're going and keep track of them."
He added: "As long as people are flowing in, learning how to kill other people and meeting really bad people, it's going to be a big worry."
He made no mention of the precarious situation in Lebanon where the Syrian war is starting to infringe and of the real danger of the country exploding much like Syria.
Obama stayed away from talking about Washington's distraught relations with Saudi rabia and of the frayed relations with onetime super ally, Egypt. Now with American influence ebbing in the region, the Russians are making a comeback in places like Egypt, until recently a guarded U.S. zone of influence.
And you can expect relations to worsen if, as expected, Egyptian army chief of staff Abdel-Fattah El-Sisi is elected president in Egypt.
Sisi was cleared to run for president by the country's Supreme Council of the Armed forces (SCAF), setting the stage for what is widely expected to be an easy glide into the presidency by the broadly popular military figure.
Sisi emerged as Egypt's most popular figure after the army's July 2013 ouster of then-president Mohammed Morsi and his Muslim Brotherhood-linked government, which came amid mass protest calling for Morsi's resignation and early elections. Egypt's English-language Ahram Online this weekend called Sisi "the Brotherhood's arch-foe" and assessed that the Islamist organization is "more outcast than ever."
A win by by Sisi may end up making relations with Washington even more complicated and complex. But then again, when were things not complicated in the Middle East?
Given the level of difficulty Obama faces first hand in making any headway in the Middle East peace process, it is somehow understandable why the president would prefer to address "simpler things" such as fixing universal health care and unemployment.
--
Claude Salhani is a journalist and political analyst specializing in the Middle East, Central Asia and terrorism. He is senior editor of the English service of the Trend Agency in Baku, Azerbaijan.

/Trend/