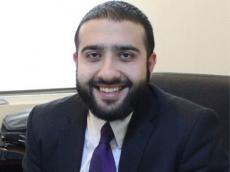 By AzerNews
I kinda divide the world into two groups now, in fact, there are two types of people in this world, those who divide the world in two types, and those who do not. Well, I do.
There are people who learn from experience and there are who ignore it. Some may say that experience is the worst teacher as it gives the test before presenting the actual lesson. Unfortunately, people rarely learn anything by being told, in most of the cases they have to find out for themselves. Learning does not come from books or theory, but rather it comes from screwing up something and creating that sense of knowing how it felt. Experience, or any other euphemism you want to use for heartache and heartbreak is what you accumulate in the course of days, months and years. For that reason, life will certainly give you whatever experience is most useful for the evolution of your consciousness.
I can't underestimate the power of experience as good judgment comes from experience, and experience paradoxically comes from bad judgment. Did you really ask yourself that we are all students of life, and you can only be young once, but sadly remain immature for good. Experience is associated with knowledge which is wonderful, but it seems to me that wisdom is even better. Knowing how to handle different situation wisely by understanding and envisioning the results, foreseeing it, is a marvelous thing to have. The only real mistake you may make is the one from which you learned nothing. Ironically, most of the people would learn from their mistakes if they were not so busy denying them.
On the other side, you need experience but in different meaning of the word, for example when it comes to employment. In the beginning it is "a" job, but further when you become wiser and smarter it is "the" job you are looking for. But here's the thing. You need experience to get a job but you need a job so you can get experience. So what's the answer? Employers are looking for proof that you can do the job they want you to do. They need to be able to look at your track record and see that you have skills that are relevant. This doesn't just mean task-specific skills like, but also things like how good you are at communicating, whether you can meet deadlines, or how you work as part of a team.
One of the ways of getting experiences when you are young and, well, inexperienced is to start an internship or volunteer with an organization of your choice. Volunteering in this sense can be easier than working as intern as no one has to pay you anything anyways. Always remember to keep your motivation high. While you work for them, you actually learn for yourself. If you lack technical skills for a certain position you are applying for, remember this: it's much easier for companies to train their employees on technical skills versus core competencies like leadership skills, analytical abilities, motivation, ambition and problem-solving. The latter traits span multiple industries and functional areas and are harder to absorb or taught.
Work and life is somehow interconnected now and if somebody has experienced change, they have resources to draw from. If they've lost a job, lost a loved one, moved a lot, if they've experienced difficulty in their lifetime, they're less prone to being scared or hesitant of the future. Hence, indeed, the work experience is not the only teacher; life experience offers lessons that can translate to the workplace too.
As the axiom goes, age comes with wisdom, well, actually, sometimes age can come alone. Just because you are sixty something, does not make you a wise man or woman for that matter. Don't ignore all the life and experience around you, focus on problems and challenges as surely the most devastating things in life will teach you the most. Remember that you should actually "have" an experience; and it should not just "be" an experience.
This world is your best teacher. There is a lesson in everything. Learn it. Every failure is a stepping stone to success. Every difficulty or disappointment is a trial of your faith. Every unpleasant incident or temptation is a test of your inner strength. Therefore march forward hero!
Please be a traveler, not a tourist. Try new things, meet new people, and look beyond what's right in front of you. Those are the keys to understanding this amazing world we live in and so, make yourself a favor: start questioning and ponder on life, universe and your very existence.
If you enjoyed this post, please do send an e-mail to
[email protected]
Your old new friend,
Elnur,