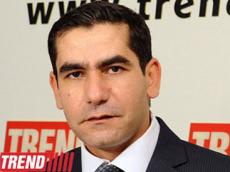 Iran has 15 joint oilfields with its Arab neighbors. The joint oilfields' production accounts for less than 10 per cent of Iran's current total oil output.
The development process of Iran's three joint oilfields with Saudi Arabia including Arash, Esfandiar, and Farzad is currently slow, the Managing Director of National Iranian Oil Company Roknoddin Javadi said, adding that Iran currently produces 252,000 barrels of oil at its joint oilfields with neighboring counties.
Javadi told the Iranian Mehr News Agency on January 24 that the country also produces 283 million cubic meters of gross gas at its joint [South Pars] gas field.
Iran produces some 283 million cubic meters of gross gas per day at 10 phases of the gas field. Some 200 million cubic meters of the mentioned amount is being transferred to the national gas network, while the rest is being injected to the oil wells or being fed to the petrochemical complexes.
According to BP's reports, Qatar produces some 460 million cubic meters of gas per day mostly from South Pars (North Dome) gas field. Doha converts 80 per cent of the mentioned amount to LNG and exports it. Qatar also extracts some 450,000 barrels of oil from the field's oil layer, while Iran still fails to tap the oil layer.
However, the situation at the joint oilfields is even much worse than the situation in South Pars.
Majlis Research Center reported in January 2013 that the total extraction volume of Iran's neighbors from the joint oil and gas fields is nine times more than Tehran's share.
Dehloran, West Paydar, Naft Shahr, Azadegan, Yadavaran, and Azar are the joint oilfields between Iran and Iraq. Iran daily produces 130,000 barrels of oil at the mentioned fields, while Iraq produces some 295,000 barrels.
Iran shares Forouzan, Farzad B, and Esfandiar with Saudi Arabia. Iran daily produces 42,000 barrels of oil at the fields, and Saudi Arabia produces some 450,000 barrels.
Iran and the United Arab Emirates also share Salman, Nosrat, and Farzam oilfields, along with two other little fields named Salam and Sater. The UAE produces some 136,000 barrels of oil at the mentioned fields, while Iran produces 56,000 barrels at the same fields.
Iran also shares two gas fields with Kuwait and Oman. Iran's output at the joint Hengam oilfield currently stands at 20,000 barrels, which is approximately two times more than Oman's share.
Dalga Khatinoglu
/Trend/