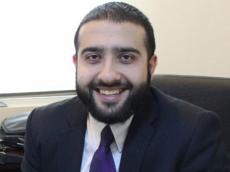 Like the haves and the have nots, there are things you can't avoid in life and one of them is aging. When it comes to post 60s or 70s you are a different person whether you want it or not. It is certainly a paradox that the idea of living a long life attracts most of the people, but the idea of getting old doesn't. It is compulsory to grow old, it is, however, optional to grow up. In this rather clear-headed post we talk about the amalgamation of age, health and wisdom you accumulate in the course of the years.
Some day you will be old enough to start reading those fairy tales again and think about your life when you were young. That moment will come and one needs to be ready. On the fitness side of the issue, you need to maintain your health as it is critical to keep in shape, and frankly there are many things to help you extend your life cycle and those are: eating nutritious food, practice sport, refrain from excessive sun, avoiding stress and change your attitude to the world around you.
Staying away from negative people, places and talks is just one of the ways to be in good mood, avoiding trash talk and keeping your soul pure. A recent authoritative study, don't ask which one, confirmed that positive people are less prone to mental decline. Being bad to people does not change anything and life is not as easy as math in that sense, where two negatives multiplied gives you a positive. Switch the lenses and look at the world differently as people who surround you will have an overwhelming impact on your outlooks.
Today's life is sadly packed with stress of miscellaneous nature, from family to work to money. This very stress produces health problems like insomnia, depression and even heart disease, ergo, the person with these symptoms has far better chances to age or pass away quicker. To manage these unpleasant issues you should first and foremost, unplug from ubiquitous technology, walk away from desk, focus on priorities, think spiritually and look into your belief system. Today's world number one stress is work related. Did you ask yourself what is so incredibly important that you are literally suiciding yourself for. Identify the stress happening in your life and try to cure it. Remember that one? If your problem can be solved, why worry. If it can't be solved, worrying will not do any good. Hence, learn to let it go and release the stress. You were never in control anyways.
Speaking about technology, a thoughtful recommendation will be to watch less TV, if any. Getting too comfortable on the couch on weekends with pop corn or any other substance of unknown nature can be quite unhealthy at any age, but particularly so as you get older. Not only you are losing priceless time which slips right through your fingers, but you may be involuntarily shortening your life too. Marx, not the communist one, but Groucho Marx said: I find television very educating. Every time somebody turns on the set, I go into the other room and read a book. So, please, do read a book. Most of the broadcasts are complete rubbish anyways, the flow of the news whether we want it or not overwhelms us; the soap operas - oh, the soap operas - you know, real people pretending to be fake people with made up problems being watched by real people to forget their real problems.
To conclude, be good to people, act with intention to help and smile a lot. Wrinkles should merely indicate where the smiles have been, not the gloomy face you had. When you wake up, be thankful, have a look around and notice the sun warming your skin, the small child saying the first words, and the smiling faces around you. And even if you don't have it next to you, make it happen, why not? Be the first to smile. Smell the rain, and feel the wind. Don't you ever ponder on how beautiful and inspiring the life and this universe is and how perfectly it is managed.
Yes, indeed. Living a decent life is certainly a difficult thing to do. When you are old you understand it far better than when you are twenty something. Be thankful and think that you will awake one day to realize that your life has rushed by at speed of light and those most tough moments will seem to have occurred only yesterday and nothing can ever be returned.
If you enjoyed this post, please do send an e-mail to
[email protected]
P.S. By the time you read this, you'll be older than you remember. C. Palahniuk
Your old new friend,
Elnur,