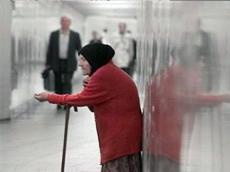 By AzerNews
Living conditions in Armenia are getting worse. The Index of Economic Freedom has deteriorated by 3 steps, reaching from 38th to 41st among 178 countries, the American Heritage Foundation reported.
No economic growth was registered in Armenia in 2013, but taxes and state fees increased by approximately 15 percent.
Armenian people suffer seriously from difficult economic situation. The increased tariffs for gas and electricity by nearly 20 percent since July 2013 created many serious problems for citizens in cold winter. Now, they do not know whether to eat, or to dress or to heat their home. Utility bills for a month total almost people's monthly income, and many citizens apply to pay for utilities in part.
Armenian ruling Republican Party in turn accused people in diseconomy. Deputy Chairman of the party, Galust Saakyan said people should learn to save expenses. Armenian opposition called Saakyan's appeal as anomalous. They wonder how 40 percent of the population who live below poverty level can save expenses.
Another member of the ruling party surprised the Armenian society at all. MP Shirak Torosyan turned out to be unaware about increase of tariffs for gas and electricity by the government in 2013. He said the tariffs were increased one or two years ago, but not last year.
On this background Armenian President Serzh Sargsyan with other state officials enjoys his winter vocation in South Korea. Armenian media reported that Sargsyan decided to use his vacation effectively: the head of state recently implanted stem cells.
"Implantation cost varies from 10,000 to 40,000 euros. Such implantation rejuvenates the human body for almost 20 years. Sargsyan's rejuvenation has been occurred in one of the leading clinics in Korea," media reports said.
Sargsyan plans to return back to Armenia on January 18, when Yerevan's main square and streets will meet him with mass rallies to protest against the introduction of mandatory funded pension system. The organizer of protests, Civil Initiative "I protest" held an awareness rally on January 16 in the run-up to the mass demonstrations scheduled for January 18.
The desperate Armenian authorities have pinned hope on unfavorable weather, which could prevent people to protest at streets in cold winter day. But weather forecast destroyed their hope. The weather will become milder in Armenia, with temperature falling from 8-10 degrees below zero to 6-8 degrees below zero on January 16-20.
Life in Armenia fully meets the Theory of Opposites on the background of luxury living of governing class, and ordinary people who can hardly make both ends...