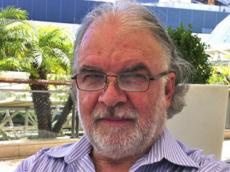 By Claude Salhani

Senior editor of the English service of Trend Agency
To rent: One country, sea view, slightly used. Excellent weather most of the year, ideal for fighting other people's battles. Ample labor force of various origins willing to do all sort of dirty jobs, from kidnapping and holding hostages then executing them on camera, or blowing up decent citizens. Cheap. Call for more details.
Imagine if there was such a country in the world where politicians worked hard, often around the clock, not to make life better for its citizens, but instead did everything in their power to prevent any advancement in any given field, lest their political opponents were able to score some good points amongst the people.
People who know Lebanon just superficially, may have a hard time realizing that serious government ministers, members of parliament and heads of political parties will go that extra mile to prevent the opposition party from succeeding. So rather than compete and try to do better than their political opponents, Lebanese politicians will do everything in their power to prevent their opponents from looking good.
Hard to believe? A perfect example of this is why Lebanon suffers so much from drastic power cuts. One would think that by now, so many years after the war was over, somebody somewhere could have managed to fix that country's number one problem, the ongoing power failures.
Lebanon has been experiencing continuous power failures for several hours a day every single day of the year, and this for more than 20 years now. There is no logical reason on earth why a country the size of Lebanon, to say roughly the size of Rhode Island, cannot afford to address that problem. In fact the solution is very simple and there are several ways to amend that problem. The thing is that whoever manages to turn things around and provide the people of the country with around-the-clock electricity, like any modern country, will be hailed as a national hero. No political party today can accept that.
So instead of working towards a solution to the country energy shortage the politicians are instead trying to figure out ways to prevent finding a solution to the problem.
The great irony here is that instead of being appalled and disgusted by this system many of the Lebanese understand that and go along with it.
Animosity between the various Lebanese factions is so profound that many people in the country accept that modus operandi and even support it and understand it.
Similarly is the problem of political parties supporting and serving the interests of foreign powers to the point where it is downright destructive for Lebanon.
Political parties in Lebanon will often pledge allegiance to a foreign state for a fistful of dollars. (Actually more than just a fistful. Typically it tends to be more like several million dollars deposited in some off-shore bank under an anonymous name.)
Take the car bombing today of Mohammad Shattah, a former finance minister. People who knew him were all adamant that he genuinely decent person. He was one of the few politicians in Lebanon not to be corrupt.
He was someone who worked for the genuine good of Lebanon. Mohammad Shattah was killed today because, as one television news channel labeled him, anti-Assad. I don't thing that Mr. Shatta was as much anti-Assad as he was pro-Lebanon.
He was killed today. Those who killed him were very likely Lebanese who sold out their country, much like those who killed the former prime minister Rafik Hariri. The International Court in the Hague is scheduled to begin hearings next January 16, and Shattah was to play a key role in that trial.
Mohammad Shattah died because he refused to sell out.

/AzerNews/