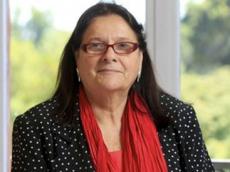 By Ana-Maria Llopis Rivas

Non-executive Chairwoman of the Board of the Spanish discount retailer Distribuidora Internacional de Alimentación (DIA Group), non-executive board director of Société Générale, and founding Chairwoman of ideas4all.com.
The European Union is in the midst of a far-reaching debate about its future role. What does it stand for? Whom does it represent? How should it work with its member states? And what should it offer its citizens? Now is the time for some innovative thinking - including about how to remove obstacles to implementation of the EU's bold plans.
Many EU initiatives - from financial and regulatory harmonization to gender equality - make good sense. But if they are to survive Europe's crises, they must be supported by timely political decision-making, familiar regulatory frameworks across member states, and an EU-wide commitment to good governance and ethics.
There is no shortage of schemes. Last year, Italian Prime Minister Mario Monti, with the backing of the four largest eurozone economies - Germany, France, Italy, and Spain - called for a €130 billion ($170 billion) stimulus package to improve competitiveness across the EU. Like many others in the business community, I applauded this move. Similarly, the €6 billion package approved by the EU in August to help reduce endemic youth unemployment, especially in Spain, must be seen as a step in the right direction.
But, while the EU is undoubtedly willing to launch ambitious projects, it appears less able to implement them quickly and effectively. Some governments have adopted new, rules-based governance codes, and are instituting strict controls to keep projects on track. Ministers in France, for instance, recently set new governance standards by committing themselves to guiding principles, including transparency, impartiality, and integrity.
Yet one important aspect of implementation has received far too little public attention: the time, money, and effort that are wasted when a member state enters an election period and forces the EU to put a project on hold. Policymakers must wait to see if new parties or leaders will assume power, and if so, whether they will commit to the projects approved by their predecessors.
Such delays have been depressingly familiar over the past two years. First, the EU had to sit tight as new Italian and Spanish governments, elected at the end of 2011, pondered their inherited commitments. More uncertainty followed with France's change of government in May 2012, and then again with Greece's inconclusive elections the following month. This year, Czechs, Italians, and Germans have been, or will go, to the polls.
Such disruptions not only make it difficult to pursue important reforms; they also undermine popular confidence in the EU generally. Last June, the Royal Spanish Academy (the guardians of the national language) added a new word to the Spanish dictionary: Euroescepticismo, defined as distrust of EU projects. This expression surely would not have gained currency had Europe's projects been given time and space to take root.
So how can the EU avoid the distractions caused by endless rounds of national votes? As Europe defines what it stands for, let us also consider an audacious yet practical idea: synchronization of Europe's political clocks, so that all of Europe's national elections are held within the same year - or even the same month. Simultaneous, EU-wide polls might then be followed by some four or five years of relative stability (depending on the agreed length of a parliamentary term). This would limit the disruptions to decision-making, personnel, and legislation that seem to occur every few months, thereby allowing important policies to be implemented efficiently.
A common election calendar for all EU member states would free up scarce resources and focus policymakers' attention more effectively. As a result, it would maximize the benefits of vital programs, such as those supporting youth education and employment, and therefore strengthen Europe's economic prospects.
This idea may not be completely original (the financiers Leon Benelbas and Kyra Hazou have aided my thinking in this area), and there are important counterarguments to consider (for example, such a scheme could be undermined by a national government's loss of a parliamentary confidence vote). But fresh thinking about the true effect of Europe's political cycles might, at the very least, help the EU to regain its momentum and retain its relevance.
Copyright: Project Syndicate


/By AzerNews/