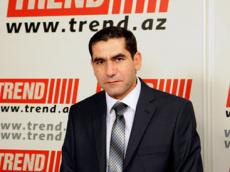 In tandem with Speaker Ali Larijani's visit to China, Iran's Vice President Mohammad Bagher Nobakht said the country's $22bn worth of assets has been blocked in China.
China is Iran's biggest oil costumer, second goods supplier and first non-oil commodities importer in the world.
According to China Customs, this country which recently overtook the U.S. as the world's biggest oil importer, imported 16.01 million tons of Iranian oil during first nine months of the current year. The amount equals 428,160 barrels per day.
Therefore, China imported more than $12.3 billion dollars' worth of Iranian oil during the first three quarters of 2013.
Beijing makes Iranian oil payments through its national currency the yuan and deposits it in an internal bank account which is accessible only for purchasing permitted commodities inside China and exporting them to Iran.
Iranian oil customers have not been permitted to allow Iran to exclude oil export revenues abroad since early February on account of U.S sanctions and Tehran can only use the assets for purchasing commodities inside their countries and imports.
Iran-China trade turnover
According to Iran Custom Administration's latest report, the country exported $4.062 billion worth of non-oil exports including condensate to China during the first eight month of 2013, while importing $5.791 billion worth of goods from China.
China targeted a five per cent decrease in Iranian oil imports for the current year, then Beijing would import about $15 billion worth of Iranian oil, whilst in case the two countries non-oil trade turnover continues as much as the current rate, Iran's total exports to China would reach about $22 billion, while China would export $8.7 billion worth of goods to Iran.
Chairman of the Iran-China Joint Chamber of Commerce, Asadollah Asgaroladi predicted on October 6 that trade between Iran and China will decline by 20 percent in the current year, ISNA reported.
Bilateral trade including oil, petrochemicals, and gas condensates amounted to $35 billion in the past year. However the figure will fall by 20 per cent in the current year, he stressed.
In 2012, China invested $1.2 billion in Iran he said, adding that the figure dropped to $200 million in 2013. This means Iran would have about a $13 billion positive balance in trade withChina in the current year.
Releasing frozen assets
There is no concrete figure about the amount of Iran's frozen assets abroad. Iran's former Deputy Commerce Minister for Economic Affairs, Hamid Safdel said in February that $100 billion worth of Iran's assets have been blocked overseas.
However, AP reported on October 18 that the Obama administration is considering helping Iran recoup part of the billions of dollars in frozen overseas assets which is estimated to be between $50 billion to $75 billion.
Regarding this case, Head of the Majlis Research Centre (MRC) Kazem Jalali said on August 2 that some $60 billion worth of Iranian assets were blocked by foreign banks.
According to Iranian media outlets, the country transferred about $25 billion of assets from European banks to China during 2007 to mid-2011 to prevent any possible block and this amount is still deposited in Chinese banks.
Therefore it seems Iran's $22 frozen assets which is on Larijani's top agenda to negotiate with China to be released, is aside from the transferred money from the EU to China.
Dalga Khatinoglu  
/Trend/