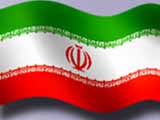 Iran plans to construct 24 petrochemical plants in the southern port of Asalouyeh, Deputy Oil Minister Abdolhossein Bayat has said.
"The number of petrochemical units to be constructed in Asalouyeh is 24," Bayat was quoted by Fars News Agency as saying on Thursday
"We require USD 14 billion to be invested in order to launch these projects in South Pars."
Bayat said Iran would launch a total of 64 large-scale petrochemical projects worth USD 48 billion during the country's Fifth Five-year Economic Development Program, Press TV reported.
Located some 279 kilometers (173 miles) south of the provincial capital of Bushehr, Asalouyeh is the site for the land based facilities of the Pars Special Energy Economic Zone project and is considered the closest land point to South Pars, the world's largest natural gas field.
In January, the National Iranian Oil Company (NIOC) said it had discovered a new gas field in Asalouyeh with reserves of over nine trillion cubic feet of gas.
The NIOC said the gas field holds more than 9.8 trillion cubic feet (277.5 billion cubic meters) of gas and has the capacity to produce 840 million cubic feet (23.7 million cubic meters) daily over a 28-year period.
Iran sits on the world's second-largest gas reserves after Russia.
/
Trend
/