Today.Az

»

World news » Parliament elections begin in Kuwait amid hopes of ending stalemate


07 June 2023 [09:00]

- Today.Az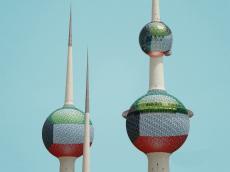 Voters on Tuesday will head to the polls in Kuwait's seventh legislative election in just over a decade, following repeated political crises that have undermined parliament and stalled reforms, Azernews report, citing Al Arabiya.
More than 793,000 eligible voters will have the chance to determine the make-up of the 50-seat legislature in the only Gulf Arab state to have an elected parliament with powers to hold government to account.
Polling centers are expected to open at 8:00 am (0500 GMT) and close 12 hours later, with the results to be announced the following day, the official Kuwait News Agency said.
"My vote is a right and a duty," said Kuwaiti citizen Ibrahim Shehab, urging others to participate despite concerns over voter apathy.
"I hope that all Kuwaitis who are entitled to vote will follow my example to protect democracy," he told AFP.
Kuwait's emir, Nawaf al-Ahmad Al-Sabah, called the vote last month after he had again dissolved parliament amid a persistent deadlock with the executive branch that has deterred investment and impeded growth.
A total of 207 candidates are running for a four-year term as lawmakers, the lowest number in a general election since 1996.
They include opposition figures and 13 women.
Since Kuwait adopted a parliamentary system in 1962, the legislature has been dissolved around a dozen times.
In March, the constitutional court nullified the results of last year's elections – in which the opposition had made significant gains – and ruled that the previous parliament elected in 2020 be reinstated instead.
Constant stand-offs between the branches of government have prevented lawmakers from passing economic reforms, while repeated budget deficits and low foreign investment have added to an air of gloom.