Today.Az

»

World news » Gov't announces bill simplifying procedures for obtaining citizenship


07 June 2023 [08:00]

- Today.Az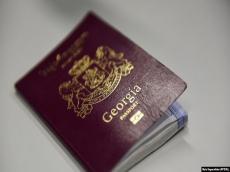 The Georgian Government on Monday announced it was planning amendments in domestic laws to simplify procedures for obtaining the country's citizenship, Azernews reports, citing Agenda.ge.
The four legal amendments, aimed at helping Georgians abroad receive citizenship, were revealed by Justice Minister Rati Bregadze to the press on Monday.
The planned amendments involve having those intending to apply for citizenship fill out a test at the State Services Development Agency, before the full application is submitted.
A failure in the test will mean the Agency will not start formal procedures for citizenship, saving time and resources, the Minister said.
Applicants will have the right to retake the exam without limitations, with results valid for a year. In case of rejection of applications for citizenship, the procedures can be restarted in six months, instead of the current one-year cooldown period.
Finally, stateless persons will be able to obtain citizenship after spending five years in residency in the country instead of 10, as part of the Georgian Government's commitment to the United Nations High Commissioner for Refugees, Bregadze said.
In reaction to the news, some domestic opposition groups have claimed the Government was planning a "mass granting" of citizenship to Russian nationals of Georgian origin, and later use their support for the 2024 Parliamentary elections, or to "benefit the Kremlin" amid its ongoing aggression against Ukraine.
Bregadze responded to the "radical wing of the domestic opposition" by saying they were trying to "mislead the public" and "distort the beneficial initiative for tens of thousands of compatriots living abroad".
The Minister stressed the 2017 amendments in the country's constitution required the Government to ensure maintenance and development of "close ties" with Georgian nationals living abroad.
He also noted the amendments had been proposed following requests by the country's diaspora abroad, and on the instructions of Prime Minister Irakli Garibashvili.