Today.Az

»

World news » Air New Zealand to weigh some passengers before international flights


31 May 2023 [22:45]

- Today.Az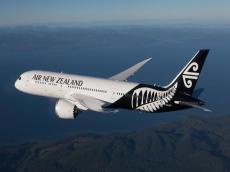 Air New Zealand will weigh some passengers before they board international flights to determine the average weight of their fliers, Azernews reports, citing Al Arabiya.
The airline will conduct the voluntary weigh-ins as part of a survey in June.
"The survey is essential to the safe and efficient operation of the aircraft and is a Civil Aviation Authority requirement," the international carrier said in a statement.
The airline expects to weigh 10,000 passengers and has assured fliers that the data will remain anonymous.
"We know stepping on the scales can be daunting. We want to reassure our customers there is no visible display anywhere. No one can see your weight – not even us! It's completely anonymous," the airline's Load Control Improvement Specialist Alastair James said in the statement.
"We weigh everything that goes on the aircraft – from the cargo to the meals onboard, to the luggage in the hold. For customers, crew and cabin bags, we use average weights, which we get from doing this survey," James added.
The flag carrier previously weighed its passengers on its domestic routes in 2021.
Around one in three adults over the age of 15 was classified as obese (34.3 percent) in 2020-21, up from 31.2 percent in 2019-20, according to the New Zealand Ministry of Health.
According to the same report, there was a significant increase in that period for women, from 31.9 percent to 35.9 percent.
The latest survey will take place at the entrance to the gate lounge of certain Air New Zealand flights departing from Auckland International Airport, the statement said.
The airline currently operates 107 aircraft and flew more than 17 million passengers yearly before the coronavirus pandemic.