Today.Az

»

World news » UNICEF urges Armenia to stop domestic violence


09 December 2014 [12:11]

- Today.Az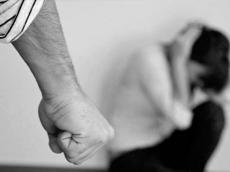 By Mushvig Mehdiyev
Women are tortured, beaten, discriminated and even killed in Armenia, as they are viewed as an inferior part of the whole society.
Henriette Ahrens, UNICEF Representative in Armenia, said violence against women is an alarming problem in Armenia. "According to the reports by police, nearly 1,500 women underwent violence in Armenia in January-August 2014," Ahrens noted.
Armenia owns the worst records in terms of domestic violence among its neighbors, where the continuous violation of women's rights has deteriorated the social and economic situation of women. Advocates for Human Rights reported that most of the Armenian women confessed regular domestic violence against them, while the women in rural areas face the most repressive forms of violence.
Ahrens called on the Armenian society to avoid misdemeanor against female residents of the country.
"The UN office in Armenia calls for an end to the violence against women and once again reiterates its support for measures to protect women's rights," Ahrens noted.
The New York-based EurasiaNet.Org has shed more light on the most horrifying side of the domestic violence in Armenia. It claimed that family conflicts, happened in Armenia in the first two months of this year, took the lives of five women aged between 28 and 38, who were deliberately murdered by their husbands.
Ostracism facing the women in Armenia started to disturb the political circles in the country, making them come out with various initiatives.
U.S. Ambassador to Armenia John Heffern also said a change to the Armenian legislation is necessary to make the domestic violence a crime under the country's criminal law.
The Armenian government lacks effective mechanisms to ensure the proper implementation of legislation and fuels discrimination of women in all spheres, including political participation. The World Bank data reports that only 11 percent of the legislators in the Armenian parliament are women, since there is no unanimous opinion among men on women's participation in the country's political life.