Today.Az

»

World news » Georgian lari devaluating against dollar


04 December 2014 [15:31]

- Today.Az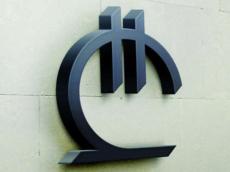 By Mushvig Mehdiyev
The Georgian lari continues to depreciate against the U.S. dollar hitting its lowest rate over the last four years. As of December 3, one lari was valued at $1.8604.
The value of the Georgian currency has dropped by 5.4 percent against the dollar since November 18.
Georgia's National Bank sold nearly $80 million at the Foreign Exchange Currency Auction over the last seven days, but these efforts could not stop the lari's devaluation.
Georgia's Finance Ministry said the devaluation was not completely bad news for the country.
"The influence of the lari exchange rate on the budget stands at zero. The budget will be performed with more than a 100 percent surplus," said Nodar Khaduri, Finance Minister.
However, the National Bank of Georgia, which regulates the lari exchange rate in the country, said Georgia had a floating money exchange rate. This means that the national currency is set by the foreign-exchange market through supply and demand in regard to other currencies.
"Georgia has a floating money exchange rate given the dependence of the lari exchange rate on development of the country's economy," said Archil Mestvirishvili, Vice President of the National Bank, earlier on November 19.
Meanwhile, Regional Director of the World Bank for the South Caucasus Henry Kerali believes that the outside factors, including the developments in Ukraine, partly triggered the Georgian lari's fall.
"On the one hand, the lari's decreasing value against the dollar is due to seasonal factors, such as the increasing demand for the dollar on the New Year season, and on the other hand the recent developments in Ukraine have affected the lari exchange rate," Kerali said.
The value of the Georgian lari steadily fell over the same period last year. The government blamed a slow increase of the country's economy and budget spending as the main reasons behind the lari's fluctuation.