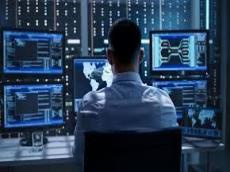 The Critical Infrastructure Defense Challenge 2023 (CIDC-2023) event will be held at the Baku Congress Center on October 26-27 in 2023 with the joint organization of the State Service of Special Communication and Information Security of the Republic of Azerbaijan (SCSID) and the Azerbaijani State Security Service, Azernews reports.
SCSID noted that CIDC-2023 will bring together domestic and foreign companies, public and private sectors, students, and experts in this field.
Within the framework of the event, for the first time in Azerbaijan, the Cyber ??War competition will be held in order to develop the ability to protect critical information systems from cyber-attacks and manage information systems in crisis situations. Participating teams will have to ensure the security of virtual information systems in the competition, which will be carried out by simulating cyber attacks.
The organizers will have a presentation and panel discussions on information security, as well as free professional development training. The participants of the event will have the opportunity to listen to the mentioned trainings, visit the exhibition of cyber security solutions, and participate in the upcoming competition and virtual "quizzes" for 2 days.
The event is organized in order to improve the information security experience, knowledge, and skills of employees of government institutions, critical infrastructures, financial and telecommunications sectors, and to strengthen networking and coordination between the public and private sectors.