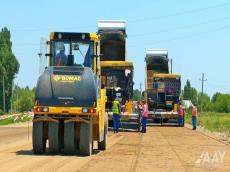 The State Road Agency of Azerbaijan carries out works on the repair and replacement of iron beams damaged as a result of road accidents on a 10-16-km section of the Baku-Guba - state border with Russia road, Azernews reports, citing AAYDA.
It is reported that the mentioned works will be carried out today from 10:00 to 16:00.
The Agency recommends drivers to observe the requirements of temporary road signs and traffic rules when traveling on this road.