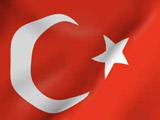 Turkey's retail turnovers registered an increase in the first quarter of the year with the positive impact of consumer confidence index and positive change in the perception of consumers, according to a recent report.
The "Turkey Real Estate Market Overview 2011 First Quarter" report released by Jones Lang LaSalle, a global real estate services firm, expects the Istanbul Shopping Fest held between March 18 and April 26 to increase retail turnover by nearly 20 percent.
Thanks to positive economic indicators, strong retailer demand continued during the first quarter of the year, said Avi Alkış, president of Jones Lang LaSalle Turkey. "We expect 2011 to be a good year in terms of international retailers entering the Turkish market."
According to the report that evaluates the Turkish retail, office and logistic real estate markets in the first quarter of the year, the retail market has continued improving and is close to its pre-crisis performances, the report said.
"The total rentable area in the first quarter of 2010 was 82,000 square meters, while this figure reached 264,000 in the same period this year," it said. The biggest part of this growth is mostly seen in Istanbul, with a total of 198,000 square meters land.
As of March, the total rentable area in Turkey was 6.78 million square meters, the report said, adding that 42 percent of this amount is located in Istanbul. Considering the existing and under-construction shopping center projects, the total retail stock in Turkey is expected to boost to 9.07 million square meters, representing a 33.8 percent increase, the report said.
Four of a total of seven shopping centers opened during the first quarter are located in Istanbul. Marmara Forum, Sapphire and Demirören shopping malls are the leading ones opened in this period. The report said since the first quarter of last year a total of 32 shopping centers were opened in Turkey and the total number increased to 270.
Istanbul ranks the top spot in Turkey in retail density with 215 square meters per 1,000 people followed by Ankara with 202 square meters. Southwestern province of Denizli ranked third in the list, according to the report.
Turkish retailers aim to continue to grow in nearby countries, Alkış said. "Political unrest experienced in some Middle Eastern and North Africa countries in the recent period caused retailer demands to shift to Eastern European countries. But with the restructuring of stability in the region, investments are again expected to accelerate."
/Hurriyet Daily News/