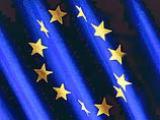 European Commission has published a forecast for a ˆ17 million contract for an integrated Inogate technical secretariat in support of the Baku initiative and the Eastern Partnership energy objectives under the ENPI eastern regional action program 2010 and 2011, the ENPI Info center reported.
The aim of the project is to enhance the role of the Inogate Technical Secretariat (ITS) by integrating both its traditional duties of communication and coordination of the Inogate program together with technical advisory activities previously implemented under separate contracts.
Under this foreseen program, the new ITS would be responsible for delivering direct technical assistance to the Inogate partner countries, and would be expected to deliver technical assistance in the following fields:
-convergence of energy markets on the basis of the EU internal energy market principles,

-efficiency of the energy supply infrastructures, in particular gas and electricity infrastructures,

-energy institutional governance in relation to sustainable energy and in particular to the use of renewable resources and energy efficiency measures,

-energy economic planning through enhanced use and harmonization of energy statistics in line with European standards.

The indicative budget for the contract is ˆ17 million.
The INOGATE Program is an international energy co-operation program between the European Union and partner countries, including Ukraine, Georgia, Azerbaijan, Moldova, Kazakhstan, Belarus, Kyrgyzstan, Uzbekistan, Tajikistan, Turkmenistan and Armenia.
INOGATE established in 1995 originally served as a mechanism for the EU for interstate transportation of oil and gas to Europe. Following the Baku conference in 2004 and Astana conference (2006) the program scope has been expanded.
The program has four core objectives: Converging energy markets; Enhancing energy security; Supporting sustainable energy development; and Attracting investment towards energy projects.
INOGATE initiative is funded by the European Neighborhood and Partnership Instrument (ENPI) since 2007.
/
Trend
/