Under Armenian President's decree, 4,323 people were granted Armenian citizenship in 2009.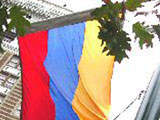 Armenian police press service said 191,451 passports were handed last year, 178,092 passports were produced by regional services of passport and visa department.
As many as 142,726 citizens were granted residential registration, while 86,632 citizens were removed from the register.
/News.am/