Asian Development Bank plans to invest over USD 1bn in Georgian economy in 2010-2011, Georgia's Finance Minister Kakha Baindurashvili said.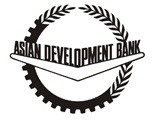 The minister drew conclusions of his visit to the Impact of the Global Economic and Financial Crisis forum in Philippines.
According to the minister, at this forum and in the course of meetings in Manila ADB leaders made decision on allocating over USD 1 bn to Georgia.
USD 500 mln are aimed for rehabilitation of highways projects; 400 mln - for water pipeline rehabilitation projects; about 120 mln will be spent on urban development projects.
Besides, the ADB expressed intention to invest in private banking sector, Baindurashvili said, but declined to say the the volume.
The forum was held in Manila on Jan. 14-15.
The minister was participating as a bank manager from Georgia.
/Georgia Times/