Turkey forecasts 17.3 billion USD of public investments in 2010.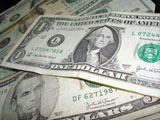 Turkey published its investment program for 2010 in Friday's Official Gazette, and said the public investments would be around 17.3 billion USD (27.7 million Turkish liras-TL).
In the investment program, Turkey regards one USD around 1.6042 TL.
The revolving funds and social security institutions, state economic enterprises, the Iller Bankasi of Turkey (a state bank that provides loan for public investments in municipalities and provincial administrations), and the institutions within the scope of privatization are expected to make this 17.3 billion USD of public investments.
When the investments of local administrations are also added, public investments will be around 25.5 billion USD (40.9 billion TL).
/World Bulletin/