Iran Trade Promotion Organization (TPO) announced that Iraq, China and UAE have been top three markets for Iranian products during the first 9 months of the current Iranian fiscal year (started March 20, 2009).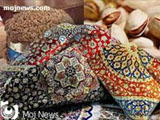 Iraq, China, UAE, India, Afghanistan, Korea, Belgium, Italy, Turkey and Pakistan were top ten trade partners of Iran in terms of exports, TPO's vice president said.
Iran has exported $14.7 billion of various non-oil exports to 196 countries, he said adding that the exports to the ten mentioned countries valued at $10.3 billion accounting for 70.2 percent of the country's total exports during the mentioned period.
Iran's exports to Iraq valued at $2.97 billion, China $2.08 billion, UAE $1.94 billion, Afghanistan $709 million, Turkey $324.4 million, Pakistan $319.3 million, he added.
/MOJNEWS/