The Islamic Republic of Iran has invested $20 billion in its oil and gas industries, oil deputy minister Hossein Noghrekar Shirazi said.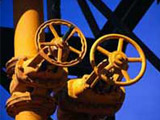 Announcing that Iran's investment in its oil and gas sectors reached $20 billion during the first 9 months of the current Iranian fiscal year (started March 20, 2009), Noghrekar Shirazi said that the investments will increase to $30 billion by the end of the year.
He said that Iran's oil and gas output stands at 4 million bpd and 600 million cmpd, respectively.
Iran also produces 44 million liters of gasoline per day, Noghrekar Shirazi added.
/MOJNEWS/