As of Jan. 13, the number swine flu cases in Armenia has reached 119.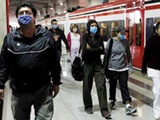 Presently, two patients undergo treatment in the hospitals, whereas 114 are already discharged.
According to the official data, to date three people died of swine flu in the country.
The Ministry reports that the number of acute respiratory infections and emergency calls have reduced in the republic.
/News.am/