Iran's Foreign Ministry said Tuesday that it has found traces of US and Israel's involvement in the assassination of an Iranian nuclear physics scientist.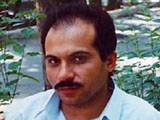 "Primary investigations into the assassination revealed signs of the involvement of the Zionist regime [Israel], the US and their allies in Iran," ministry spokesman Ramin Mehman-Parast said.
Professor Massoud Ali-Mohammadi, a lecturer at Tehran University, was killed by a booby-trapped motorbike blast in the Iranian capital earlier in the day.
The explosion took place near the professor's home in the Qeytariyeh neighborhood of northern Tehran.
Mehman-Parast strongly condemned the assassination, saying the participation of Israeli and American agents "runs counter to international regulations."
He, however, said such moves would not affect Iran's pursuit of civilian nuclear technology.
"Such terrorist moves and apparent omission of Iranian nuclear scientists will definitely cause no obstacle in the way of the country's scientific and technological development. Rather they will speed up it."
An analyst said the terror is most likely sponsored by the West.
Mohammad Marandi, a professor at Tehran University, told Press TV that Ali-Mohammadi's colleagues at the capital's most prestigious university believe the attack was orchestrated by the West.
"It is widely believed among colleges that he was assassinated by terrorist organizations probably supported by the United States and has connections with the Americans and the Israelis under different names," he said.
"Unfortunately when it comes to Iran anything is acceptable in the eyes of the foreign powers."
/Press TV/