Iran economical office announced according the survey in this section review three aspects of the bill.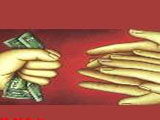 70 percent of private businessmen agree with the idea of reform in subsidies which indicates their disagreement over current incomes and subsides.
The efficiency of the controversial bill on the economy and productivity also reviewed in the survey where 100 percent of participants believe the implementation of subsidy reform bill leads to inflation in the society.
Meanwhile 78 percent think the bill is not partial and 80 percent said that the bill will not support productive sectors of the country.
/ILNA/