Turkey's telecommunications regulator is working with the Justice Ministry to lift the ban on YouTube.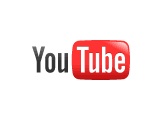 Ending the block on access to YouTube's Web site requires altering legislation, Tayfun Acarer, president of the Telecommunications Authority and chairman of the Telecommunications Board, said in an interview in Istanbul on Wednesday, reported Bloomberg. The legal changes should also prevent similar bans in the future, he said.
YouTube has been banned in Turkey since Jan. 17, 2008, after two courts decided that videos on the site were insulting to Mustafa Kemal Atatürk, the founder of modern Turkey.
Earlier, Transportation Minister Binali Yıldırım said the main problem with YouTube was not the videos but the owners' refusal to open an office and pay taxes in Turkey. The minister said that if YouTube offers a service in Turkey, it should also have a representative in the country.
/Hurriyet Daily News/