Opposition Conservative party of Georgia calls on people to be active and join election of CEC's new members, GeorgiaTimes correspondent in Tbilisi reports.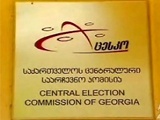 As Kakha Kukava, the party's secretary general stated at today's briefing, to provide for the CEC fair operation people and NGOs must name as many alternative candidates as possible and start consultations to elect the most competent and unbiased figures.
As is known, on January 4-8 Georgian CEC announced a competition for vacancies in the commission. Only persons that have certificates of election administration officials have the right to take part in it.
As the Conservatives estimate the competition was announced without delay, on holidays so that people and international organizations could not provide for real monitoring of the CEC staffing.
The opposition does not believe it impossible that by a so-called professional quote the commission will again be staffed with representatives of the ruling United National Movement.
As GeorgiaTimes reported earlier on December 28 the parliament of Georgia ratified amendments to the Election Code on local elections that stipulate direct mayoral election in Tbilisi. The electoral barrier for a winner was lowered to 30% despite discontent of the opposition.
Appointment of opposition representatives as secretaries to polling station commissions has been agreed. However the ruling majority refused to nominate opposition representatives as secretaries to district electoral commissions.
Today representatives of 17 opposition parties of Georgia submitted an address to the UN calling for the organization to take Georgian elections under its auspices.
/Georgia Times/