Armenia's ambassador to Belarus Oleg Yesayan has been appointed ambassador to Russia, Regnum news agency reports according to reliable sources.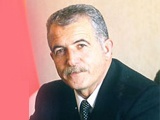 Former Armenian Ambassador to Russia Armen Smbatyan has been appointed to a post in the  CIS Executive Committee.
Oleg Yesayan has served as Armenian ambassador to Belarus since 2006. He led the Securities Commission of Armenia till 2006.
/Regnum/