Cigarette consumption in Turkey has had a major drop after smoking ban, an official with WHO said.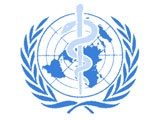 Cigarette consumption in Turkey has had a major drop after smoking was banned in all enclosed areas, an official with the World Health Organization (WHO) said on Tuesday.
On July 19, 2009, it became illegal to light up in all enclosed areas including bars, cafes and restaurants in Turkey.
WHO official Toker Erguder said that cigarette consumption between July and November dropped to lowest level in five years.
"Turkish people smoked 233 million packs less when compared to the same period of 2007 and 185 million packs less over the same period of 2008," Erguder said.
"Which means," he said, "people paid 1.16 billion liras and 922 million liras less respectively."
Erguder said that smoking ban also served the purpose from a financial point of view. He said country's food and beverage services sector had a 5.2 percent increase in sales after smoking ban took effect.
"It shows that the law prohibiting smoking in all enclosed areas, including restaurants and cafes, worked out just like it did in all other countries that banned smoking," Erguder said. "Tobacco industry ends up being the only loser following such laws."
Turkey is one of the 17 countries enforcing such a law, Erguder said, adding that tobacco industry had been inciting restaurant and cafe owners against governments, arguing that they were losing money.
/World Bulletin/