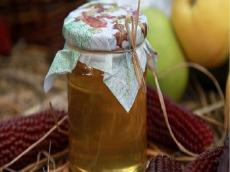 Georgia's National Intellectual Property Centre on Sunday said the export of Georgian honey increased, noting that in 2021 the export of honey amounted to $402,098, while in 2020 the figure was $29,053, Azernews reports, citing Agenda.
The body, also known as Sakpatenti, said there were three geographical types of honey registered in Georgia, including Machakhela, Ninotsminda and Mukhuri honey.
The number of beehives has also increased in the country, with Georgia's eastern Kakheti region being the leader in this direction, Sakpatenti added.
The world's oldest honey, dating back to the third millennium BC, was found by archaeologists in Georgia, near the village of Sakire in the Borjomi region, in 2003. Two ceramic vessels were also found during the archeological excavations.
Sakpatenti emphasised that the evolution of the bee species was conditioned by the complex climatic elements and biodiversity of flora in Georgia that gave them special characteristics and ultimately made the Georgian bee breeds unique, unlike other bee species.
By scientific calculations, the bee nutrition in Georgia allows the number of its families to increase even more, which, along with the growth in the production of beekeeping products, means a sharp increase in the yield of a number of agricultural crops", the Centre noted.
A Georgian bee was awarded three times with a gold medal in 1961 in Germany, in 1965 in Romania and in 1971 in Moscow.