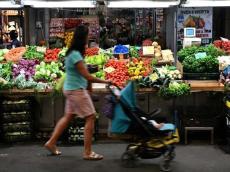 Italy's annual inflation rate fell to 5.3% in September, down from 5.4% in August, according to a preliminary estimate released by Istat on Friday, Azernews reports citing ANSA.
The national statistics agency said the slowdown of the annual inflation rate was mainly due to lower rises in the prices of unprocessed food, down from 9.2% to 7.7%, of processed food including alcohol, down from 10.0% to 9.1%.
Istat said its consumer-price index was up 0.2% in month-on-month terms.