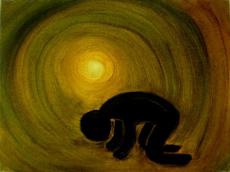 By Laman Sadigova
The largest public initiative in Armenia has called on local opposition parties to rally at Republic Square on August 21, demanding the resignation of the current government.
The "Stand up, Armenia" initiative, which was established during the protests against the electricity tariff price hike, declared that they will continue protests for as long as the public interest grows until are able to occupy the area completely.
The protesters are convinced that the only way to bring the country out of the political and economic crisis is to change state power and to suppress attempts at reforming the Constitution.
However, the opposition has yet to comment on the initiative's call and there is no guarantee they it will.
Armenia lacks a true opposition because the government neutralized everyone whom it regarded as a serious danger to the authority.
Armenian opposition parties have turned into political billboards of the dominant politico-economic system.
The situation in the country is getting worse day by day as the Armenian people now believe neither in the government nor in the opposition. The political opposition in Armenia is on the verge of failure after the leader of the "Prosperous Armenia" oligarch Gagik Tsarukyan was removed from the political arena during a fight against the government. And now, the influence of the opposition has narrowed.
Meanwhile, the discussion about that the Armenian society needs a new, institutional, and constantly "working" opposition has intensified in political circles. However, it is hard to say whether these plans are possible in the current climate of political pressure under the regime.
The opposition is currently led by Serj Sargsyan, whose plans do not contain idea of free society when all the problems occurring in the country can come to the surface.
Only radical changes, which are now being impeded by the conflicting interests of ruling elite, would eradicate the ongoing problems in Armenia.
The country is facing a situation where the old opposition has been pushed out of the political race, with no new structure to replace it yet.
The Armenian people are left alone with a corrupted government and weak opposition, without no real hope to improve the situation.