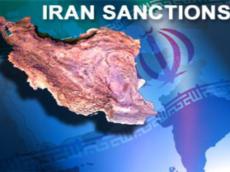 /AzerNews/
By Sara Rajabova
The White House official said additional U.S. sanctions against Iran would "blow up the negotiations" on Tehran's nuclear program.
"If we impose additional sanctions, then we will blow up the negotiation process," U.S. President Barack Obama's national security assistant Susan Rise said commenting on the Republicans proposals to impose new restrictions on Iran, RIA Novosti reported.
Earlier, U.S. State Department spokesman Marie Harf said the State Department will present "strong case" against the introduction of new sanctions.
Iran and the P5+1 group - France, Britain, the U.S., Russia and China, plus Germany –are in talks to clinch a final deal on Tehran's nuclear energy program.
In their latest round of talks, Iran and the P5+1 wrapped up a week of intense closed-door nuclear negotiations in the Austrian capital, Vienna, on November 24. At the end of the talks, the two sides decided to extend their discussions for seven more months until July 1, 2015.
Rise further expressed confidence that this policy "will lead to the destruction of the international coalition and the international sanctions regime."
Meanwhile, Iran's President Hassan Rouhani said the country will resolve its nuclear dispute through constructive interaction with the world. "The world has recognized the main aspects of Iran's nuclear program including uranium enrichment inside the country," he added.
"That the world has realized that the sanctions against Iran must be removed," Rouhani said, adding that a large number of foreign companies are preparing for business with Iran in the coming months.
Besides, Iran's Deputy Foreign Minister for European and American Affairs Majid Takht-e-Ravanchi said reaching a final deal on the country's nuclear program is contingent upon the determination of the P5+1 group.
"Iran hopes the other side (P5+1 group) will take "serious steps," too, to help clinch an overarching agreement soon," Takht-e-Ravanchi said.
Following melting the ice in relations between the West and Iran resulted from nuclear talks between two sides, foreign companies are seeking to return the Islamic country's market.
Earlier, world oil giants, including Royal Dutch Shell, British Petroleum (BP), Malaysia's Petronas, Spain's Repsol, Russia's second-largest oil producer, LUKOIL, France's Total and Italy's Eni have expressed interest in returning to the Iranian market following a partial relief in the anti-Iran sanctions that come after Geneva deal in November.