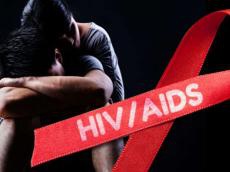 /AzerNews/
By Mushvig Mehdiyev
People infected with Human Immunodeficiency Virus (HIV) in Armenia complain about serious discrimination and ostracism. Most patients fear to reveal their illness even to their parents, hiding it also in their workplace.
HIV-infected people in the post-Soviet country voiced their problems on the World Aids Day on December 1, calling on the society to change its attitude towards AIDS patients.
"We are afraid of the society. Why doesn't it change? The media should inform the public all year round, not just on December 1," one of the AIDS sufferers said.

Armenian people link HIV-infected women to prostitution, drug addiction, ignoring the fact that 98 percent of women get infected from their own husbands.

According to the Armenian Healthcare Ministry's National AIDS Prevention Center, first records of HIV cases date to 1988, and nearly 1,761 cases of HIV were registered in Armenia since then. About 238 cases were revealed in 2013, being the highest rate compared to all previous years. Men top the HIV carriers in Armenia with the majority of 70 percent, while 54 percent of them are aged between 25 and 39.
HIV patients in the former Soviet country often face inevitable discrimination in various spheres of life. Even the medical institutions violate their rights. "The only health center where rights are not violated is the AIDS preventions center. It is quite difficult in Armenia to break the stereotypes," said Sam Tadevosyan, President of Real World, Real People NGO.
Tadevosyan's organization takes all measures to improve quality of life of HIV patients, defend their and their families' rights.
"We encourage the AIDS carriers to defend their own rights, take a relevant step and proceed. If several doctors are fired, then the rest will understand that they will face the same fate in case of disrespect to patient's rights." Tadevosyan said.
Nearly 413 people, including 70 women and 7 children have died from HIV in Armenia since its first symptoms in 1988. About 34.3 percent or 659 AIDS cases were recorded in the capital city Yerevan. Shirak province saw 11.3 percent of the overall HIV cases, being the second region to have a large number of HIV carriers.
NGO member Lilit Aleksanyan said the Armenian legislation provides equal rights to each person, regardless of HIV status, but doctors often breach those rights. She added that doctors often refuse to operate the HIV patients, explaining the denial by an absence of a necessary specialist or equipment.
Samvel Grigoryan, Director of National AIDS prevention Center, has earlier said that most of the registered HIV cases are observed among the labor migrants, particularly the Armenians in Russia. Roughly 90 percent of the HIV carriers in Armenia are the migrant workers, who were infected in Russia, he said.
HIV patients in Armenia prefer to remain silent and not fight to restore their rights. They don't live in a hope that their problem will have a happy end in a country, where a deep ignorance fuels strong discrimination amid the lack of government care.
HIV does not have a religion, race, morality or material status, since it doesn't make a choice among people before infecting them. AIDS carriers are either willing, or unwilling victims of the fatal virus and nobody is insured against it. Ostracism against HIV patients is a real proof of inhumanity, which contradicts the modern globalization. Each country in the world should unconditionally take care of HIV carriers in its territory, regardless of their national identity.