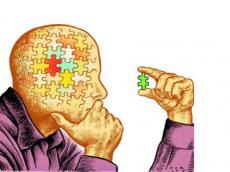 /AzerNews/
By Mushvig Mehdiyev
Five Armenian helicopters attending illegal military drills in the occupied Azerbaijani territory are still waiting for an opportunity to return their base as Azerbaijani army keeps its airspace under full control.
"The airspace over the occupied Azerbaijani lands is strictly controlled by the Air Force and Anti-Aircraft Forces of Azerbaijan," Armenian news portal Tert.am reported.
On November 12, an Armenian combat helicopter with three pilots on board deliberately violated Azerbaijan's airspace and attempted to fire at the position of the Azerbaijani army. It was immediately targeted by Azerbaijani soldiers and scattered down on an area in 500 meters of frontline.
Armenian authorities claimed that the chopper was engaged in military drills. But the video footage of the incident captured the scene as the shooting occurred when two Armenian MI-24 helicopters clearly breached Azerbaijan's airspace.
The source added that one of the attack helicopters, which was in a combat pair with the chopper downed by the Azerbaijani army, was seriously damaged when the crashed helicopter exploded in the sky over the occupied lands of Azerbaijan.
The lands which Armenia keeps under its occupation for almost 25 years, are the historical and legal territory of Azerbaijan.
Armenian authorities pushed all limits to mask the illegal engagement of its combat helicopters in military exercises in the Nagorno-Karabakh, internationally recognized territory of Azerbaijan. Defense Ministry of the post-Soviet country accused Azerbaijani side of shooting a civilian chopper. The brand and technical specifications of the helicopter proved it was a Russia-made attack helicopter, which is called "flying tank" due to its armored body and heavy armament.
Three Armenian soldiers, killed on a helicopter crash during a provocative flight over Azerbaijan's airspace, were buried in Yerevan on November 25.
While whole Armenia acclaimed them as "national heroes", local media acknowledged the reality, calling the helicopter's crash site occupied territories of Azerbaijan.
Pope Pole VI has said: "If you want peace, work for justice." Azerbaijan has repeatedly said the peace is the first option to settle the Nagorno-Karabakh conflict. While Azerbaijan remains loyal to peace negotiations, Armenia is continuing provocations impeding justice to win.