Alexander Rahr, expert at the German Council on Foreign Relations, spoke in an exclusive interview with Day.Az.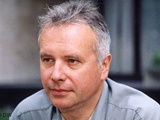 Day.Az: There is an opinion that the gas deal signed between Azerbaijan and Russia could not prevent Azerbaijan from participating in Nabucco, because Russia itself may become a party to the project ..
.
Alexander Rahr:
I think that we live at a time where issues of energy supply and energy security are dealt with lightning speed and prematurely. I think that the deal between Azerbaijan and Russia is mainly related to the defensive policy of Russia against the European Union. Russia is somehow losing its influence in Central Asia and therefore it aims to prevent the construction of Nabucco.
Russia creates certain facts for itself in the energy field and some barriers to Europeans who are moving towards the Caspian Sea bypassing Russia. I would describe it this way because for Russia this transaction is very valuable and no one knows what will be the price a few months later given the fact that what problems Turkmenistan faced. The similar problems may appear with Azerbaijan over time. I think that Russia now acts in a very adult way and consciously to prevent the growing influence of Western energy companies, especially Western policy on the Caspian coast.
Q: Dou you think Russia and the United States will decide to jointly use the Gabala Radar?
A: I don't have information in this respect. This idea is certainly worth to think about more. Such  decisions are not made quickly. The very idea, of course, is good and which is not so much connected with the radar, but with Russia's attempt to prove to Americans that control over Iran can be done together. I do not exclude also that a similar radar could be deployed somewhere in southern Russia or Central Asia.
Q: Is it worth to expect the Moscow meeting between Azerbaijani and Armenia presidents to mark any progress and agreements on the Nagorno-Karabakh conflict?
A: The negotiations have been held for a long time.  Frankly, I do not see yet any dramatic shifts in one direction or another.
Q: Do you see a military solution of the conflict?
A: From Armenia's viewpoint, I do not see any targets for military action and this is the same case with Azerbaijan. We need to wait and see development of world politics and impact of NATO in the region. I do not think that this problem will be solved by military means.
/Day.Az/