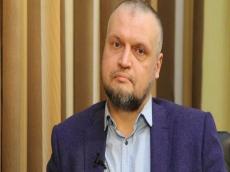 It is no secret that the colonial policy of France, an imperialist country, 300 years ago in East Africa - Algeria, Tunisia and Libya - caused the death of millions of innocent people. Although not the same as French colonial policy in the 1500s, we still see similar French intervention in parts of Africa. Nowadays, due to the atrocities committed, we are seeing that these migrants are no longer silent and demand their rights. Unable to cope with this anymore, France is experiencing the complete collapse of its quasi-empire.
In recent days, the intervention of imperialist France in the South Caucasus has not stopped. Her hatred of Azerbaijan is more pronounced in the Garabagh conflict between Armenia. It also shows France's interest in the South Caucasus region. At the same time, we see that the weakening of Russian influence in this region, which is at war with Ukraine, has not escaped the attention of France. However, France's thinking it an advantage is just a poking the bear in the South Caucasus.
As noted, the creation of a checkpoint on the Lachin road angered the Armenians, as well as various pro-Armenian French officials, who made provocative statements about this. Azerbaijan, ignoring the countless senseless and equally insignificant statements, eventually demanded that Paris stop all this outrage. However, France, which crossed the red line, has already been silenced by Azerbaijani President Ilham Aliyev.
President Ilham Aliyev said the other day during a telephone conversation with French President Emmanuel Macron that Armenia and the puppet regime, which it created and supports in the Garabagh region of Azerbaijan, are deliberately creating artificial obstacles for the use of the Aghdam-Khankendi road, and are exploiting this for political manipulation. He said that Armenia and the puppet regime refused the initial agreement reached on the transportation of goods via the Aghdam-Khankendi road through the mediation of the International Committee of the Red Cross. President Ilham Aliyev stressed that Armenia refused to discuss reintegration issues and deliberately made statements about the tense humanitarian situation.
Regarding the issue, the Russian political analyst, expert on the Middle East, Kiril Semenov while commenting for AZERNEWS, said that, France's resources are very limited. According to him, France, despite competing with powerful states for a long time, is currently weakening and has begun to leave the league of strong regional states, such as Turkiye. France, on the contrary, is already losing ground.
"Recently, we have seen that despite these statements, France does not seek to regain any positions. In fact, France is relinquishing the role of "Great Power" with great regret. Maybe it still has certain ambitions, but they are not supported by real resources. In fact, France is not capable of playing a global role in world affairs. The only thing that keeps it in this pool of great powers so far is nuclear weapons," the expert said.
The Russian expert noted that France is losing its position more and more and is giving way to a new leader like Turkiye, Saudi Arabia, the UAE, as well as Pakistan and India. These countries play big roles in world politics.
"Naturally, the constant attempts of France to return to Africa are connected with this. But since after an unsuccessful one operation, France immediately turns back towards the South Caucasus. And here it collides with Russia, as it is happening now. So it fills the safety vacuum. France is trying through the tools of its neighbors, the European Union, to return to Africa again and conduct another peacekeeping operation there. Since France alone is no longer capable of playing that leading role, so are her neighbors, as well as other countries. Despite the fact that France still has ambitions, they do not have the resources for this. So it repeats, either trying to work in Africa, or in the South Caucasus," Kiril Semenov added.
In conclusion, the expert also spoke about the influence of France in the South Caucasus region, that France intends to reduce Russia's influence over Armenia.
"Since everyone knows that at the moment there are contradictions between Russia and Armenia, between Moscow and Yerevan. This is what France wants to take advantage of. France has always had positions in the South Caucasus, or rather in Armenia. First of all, I want to note that, France has historical ties with Armenia as there are many Armenian diasporas and political lobbyists in France. Therefore, it is is trying to take advantage of this opportunity to get closer to Yerevan in order to play a bigger role in the South Caucasus but they have no resources or special opportunities. I think that it is unlikely that France will be able to consolidate any serious influence in the South Caucasus," the Russian expert concluded.