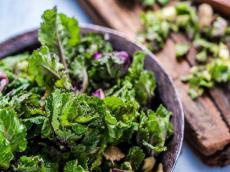 By Azernews
By Laman Ismayilova
Winter is here and so is the time to take care of your skin properly. During the winter months, skin can get really dry, itchy, and dull due to lack of moisture.
The healthier the foods you consume are, the better your skin will look. The missing of certain foods can result serious skin problems like. If you are prone to suffer with your skin, here are some tips to help you.
Omega-3
Omega-3 fatty acids are essential to keep skin thick, supple and moisturized. The foods highest in omega-3 fatty acids include seafood as well as walnuts, canola oil, and flax seed. Fatty fish, such as salmon and mackerel are perfect foods for healthy skin. Omega-3 heals the skin from the inside out, repairing damaged cell membranes. Thus, your skin will be more resilient to internal and external threats.
Vitamin A 
Vitamin A is an essential vitamin required for great skin health. It stimulates fibroblasts—the cells responsible for developing tissue that keeps skin firm and healthy—in the deep layers of your skin. At the same time, Vitamin A improves acne because of faster shedding of the cells lining pore walls.
Retinoids help fade dark spots resulting from photoaging, acne scars, and other post-inflammatory hyperpigmentation. 
It is found in animal-sourced foods, such as oily fish, liver, cheese and butter. Your body can also produce vitamin A from carotenoids found in sweet potato, collards, carrot, sweet red pepper, spinach. There are also fruits high in Provitamin A, including mango, watermelon, grapefruit, apricot.
Vitamin C

Also known as L-ascorbic acid, Vitamin C is naturally present in some foods. The best sources are blackcurrants, blueberries, broccoli, guava, kiwi fruits, oranges, papaya, strawberries and sweet potatoes.
Vitamin C is needed to improve the absorption of non-heme iron. It plays a vital role in wound healing and delays the damaging effects of free radicals on the skin.
Vitamin E
Vitamin E protects skin from cell damage and supports healthy skin growth. 
The foods with vitamin E that you should strongly consider adding to your diet include almonds, spinach, turnip greens, hazelnuts, avocado, broccoli, and olives. It is a powerful antioxidant that helps decrease environmental damage to the hair and skin.
Zinc
Is your diet lacking in zinc? Time to think about it! The minaral is found in every single cell in your body.
Zinc benefits the integrity of the skin Low zinc level can cause skin rashes and acne.
The best way to improve your zinc intake is to incorporate foods rich in zinc. Consume lamb, pumpkin seeds, yogurt, chicken to support optimal zinc level.
Drink
Water is essential for our health. Approximately 50 to 70 percent of our body mass is made up of water, including skin, tissues, cells and the organs.
Drinking more water will help you to have clear and healthy skin in winter.