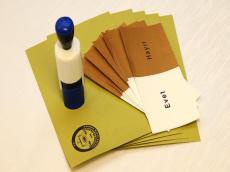 By
  Azertac
Turkish people will head to the polls on Sunday to vote on the proposed change to a presidential system to replace the parliamentary democracy, with 18 articles proposed to be amended in the constitution, according to Anadolu Agency.
With less than one day left for the historic referendum that will determine the country's future system of government, the ruling Justice and Development (AK) Party says the presidential system will make Turkey a more stable country; both politically and economically.
The Yes campaign is also backed by the opposition Nationalist Movement Party (MHP), whereas the main opposition Republican People's Party (CHP) remains opposed to the proposed changes to the current constitution which was adopted in 1983 following a military coup in 1980.
The constitutional changes have been discussed since Erdogan was voted president in August 2014. The 18-article bill was passed by parliament in January, with 339 votes in favor -- nine more than needed to put the proposal to a referendum.
The reforms would hand wide-ranging executive powers to the president and the post of prime minister would be abolished. The president would also be allowed to retain ties to a political party.
Other changes would see the minimum age for parliamentary candidates reduced to 18 and the number of deputies rise to 600. Simultaneous parliamentary and presidential elections for a five-year term would be held in November 2019 under the new constitution.