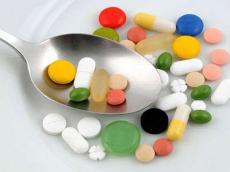 By Amina Nazarli
Dietary supplements, according to advertisers, are intended to provide us with nutrients that may not be consumed in sufficient quantities. Supplements as generally understood include vitamins, minerals, fiber, fatty acids, or amino acids, among other substances.
Producers of these "magic" pills in their advertisements promise irrevocably to heal all diseases using only natural, environmentally and exclusive ingredients.
If indeed they are so useful, then why the consumption of these supplements raise so many questions in people's minds?
However, do not believe everything you read, as there is an insufficient knowledge of how these supplements reacts to conventional medicine and the human body functions. In many cases, the efficiency of these supplements remains to be seen.
Many of them have side effects that are not always described in the accompanying literature.
Indeed, few people know that regular peppermint could lead to miscarriage, and ginseng is not advisable for people suffering from tachycardia and hypertension.
And this is just a scratching surface.
Moreover, compatibility included in supplements ingredients has not been fully studied.
"Supplements are not considered as medicine or foodstuffs," said Eyyub Huseynov, Head of the Azerbaijani Free Consumers Union. "That is why they are checked neither by the Ministry of Health nor government agencies."
Huseynov said that he has always been against producing supplements. He claims that people should trust conventional medicine and take only prescription drugs.
"The Ministry of Health is not engaged in the licensing of dietary supplements for the reason that they are not considered as drug, but only food supplements," Anar Gadirli , spokesman of the Health Ministry noted.
He said that the Ministry issues only a hygienic certificate for these supplements. Their content and other issues are beyond the Ministry's competence
"Some people may question the fact that supplements are not drug, claiming that they only contain some medical components. However, based upon that argument, toothpaste also can be considered to contain medicine," Gadirli said.
The spokesman also said that some doctors prescribe supplements to their patients, which he views as reasonable. However, he added that it must be only as an additional means of therapy and shouldn't go beyond the academic medicine.
Remember that dietary supplements are not a cure for all diseases.
Of course, it is naive to assume that by buying a bottle of supplements you will live longer or permanently lose your excess weight. However, in some cases, supplements may still have some benefits. But how to consume them remains entirely your choice.