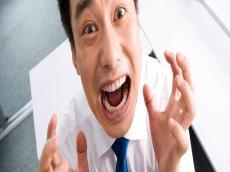 The company that brought us "rank and yank", that diabolic efficiency-driven human-resources practice of culling the bottom 10% of your performers to make room for new talent, has a better idea for us. General Electric, the bellwether of management practice for decades, is joining companies such as Accenture, Adobe and Medtronic in doing away with traditional performance reviews entirely, in favor of more personalised and developmental feedback.
Why? And what does it mean for managers and organisations everywhere?
First, some background. Every company has the same challenge — how to identify who is doing a good job, who is doing a great job and yes, who is messing up. This step is a prerequisite to important leadership decisions around compensation, coaching, and promotions and dismissals. If everyone in an organisation was highly self-motivated and competent, people could probably do this for themselves, but alas, such a utopian state is seldom the case.
Unfortunately, the solution that has evolved in most organisations may well violate the managerial version of the Hippocratic Oath — do no harm. Where to begin?
The problem with reviews
People don't like negative feedback. This in and of itself is hardly a reason not to do performance reviews; I don't like going to the dentist but I do it anyways. But it raises the degrees of difficulty.
A big problem is that we think we're way better at evaluating people than we actually are. The range of biases each of us carries around all day without knowing it can be stunning. We like people who look like us. We like people who worked in the same department we used to. We rate people better when we hired them ourselves than we do if we inherited them. Bottom line: If you think you're "fair" you're probably fooling yourself.
If you think you're "fair" you're probably fooling yourself.
All of us who've been on the receiving end of reviews know well that feeling of a lack of trust that gnaws at us. Made all the more annoying because our brains fixate on the bottom line — what's my raise?; what's my bonus?
Add in that performance reviews are usually annual, and hence, backward-looking and unconnected to day-to-day work, and it's easy to see what's wrong with traditional performance evaluation: Reviewers aren't as good at it as we think and employees aren't as attuned to the message at they might be.
Can performance reviews be fixed?
Fundamentally, there are two things getting mixed up in performance reviews — feedback to help you get better at what you do, and evaluation to decide compensation and promotion. Annual performance reviews conflate the two, creating unnecessary side effects in the process.
How can it make sense to provide feedback to someone on your team once a year? Crazy. People benefit when that feedback is closely connected to the work they're doing, not delayed by a matter of months or up to a year. Feedback should be regular, I mean even daily when possible, and informal.
There are three tests we can apply to feedback: 
First, feedback must be honest. This is a tough one, because our biases don't disappear just because we wish them to. It's also what makes people crazy. If you want to get the best out of people, they need to know what you think, and they need to see your feedback as fair.
Second, it should be constructive, focusing on what needs to get done better and not just outpointing mistakes in the past.
And third, feedback should promote independence and initiative. If you only tell someone what they should have done differently, or worse, you impose your views on their work, they get the message to do it your way. But no one ever made it big by slavishly following others. Some adjustments may be necessary, even essential, but who's to say that your way is the only right way?
A new approach
For its part, GE is taking a constructive approach, rolling out a new performance- feedback system designed to identify what employees should "continue" to do, and what they should "consider" doing differently. The choice of language is purposeful, providing feedback in a way that makes it easier for employees to accept by giving them a degree of control over what they do. 
Am I doing right? Am I moving in the right direction?
Often driven by technology (companies are using apps to make it easier to give and take feedback), this new wave enables people to know, as Accenture chief executivePierre Nanterme put it "on an ongoing basis, 'Am I doing right? Am I moving in the right direction? Do you think I'm progressing?' Nobody's going to wait for an annual cycle to get that feedback." 
The upside of these approaches is that if we're talking regularly with the people who work for us, bonuses or raises become less of a mystery. You're much more likely to know where you stand and, hopefully, more likely to buy into what comes out of it. But even if it's still not perfect, the real work of getting better will have taken place throughout the year, uncontaminated by mistrust and gamesmanship. And then maybe we would stop hating those performance reviews just a little.