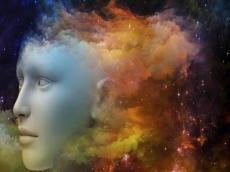 When one of the process operators at SaskPower showed signs of Alzheimer's disease in his mid-50s, his managers at the electric power company in Saskatchewan, Canada, realised he could pose a safety risk. They knew he could no longer be responsible for their turbines, generators, boilers and other equipment.
But SaskPower didn't push him to retire. The firm knew he still possessed 30 years of valuable experience and understood the power plant machines inside and out. To retain that knowledge, the firm transferred him to a planning position that tapped into his long-term memory, not his short-term memory, which had begun to diminish. 
"Our goal is to keep employees with dementia working as long as possible by making the necessary accommodations," said Kathy Potts, a return-to-work specialist at SaskPower. "The process operator had struggled to accept the fact that he had a disability, let alone that he might lose his job." Because of the job switch, the man managed to stay with SaskPower for about five years after being diagnosed with early-onset Alzheimer's. 
The dementia time bomb
Employers worldwide will likely encounter Alzheimer's disease much more frequently in the future as ageing baby boomers stay on at work beyond the usual retirement age because they need the salary—or simply enjoy their job.
Some workers could experience early onset Alzheimer's in their 40s or 50s, but many more are expected to begin showing signs of dementia in their 60s.
Alzheimer's, which is a form of dementia, causes memory loss and difficulty with thinking, problem solving or using language. These problems eventually become severe enough to interfere with the normal tasks of daily living.
The World Health Organization reports that 47.5 million people suffer from dementia and that the total is expected to nearly triple by 2050. Experts estimate that people aged 65 or younger account for between 5% and 10% of all dementia cases — as many as 4.75 million people currently.
Despite anti-discrimination laws protecting workers with dementia and other disabilities in the US, the UK, Australia and other countries, Alzheimer's organisations find relatively few businesses trying to help employees stay on when their performance falters. "It's important that employers have plans in place to address the growing rate of dementia in the workplace" and to make reasonable adjustments to keep people in their jobs, said Carol Bennett, chief executive officer at Alzheimer's Australia. "But we hear of too many situations in which a person is forced to resign simply because they have received a diagnosis."
Advocacy groups are encouraging employers to learn more about Alzheimer's — the most common form of dementia — so they will be alert to its symptoms and will consider how they could accommodate workers who have been diagnosed with the disease. The UK Alzheimer's Society offers advice for creating a dementia-friendly workplace, and in the US, the Alzheimer's & Dementia Alliance of Wisconsin has developed fiveguides for employers and employees.
Knowing where to start
"We surveyed employers to see what they needed in our guides, and it was astonishing that HR people didn't even know how to approach someone with dementia," said Rob Gundermann, public policy director for the Wisconsin organisation. "Employers find Alzheimer's sort of scary because they have these misconceptions and assume people with the disease will become violent in the workplace."
Still Alice, an Oscar and Golden Globe winner, drew attention this year to Alzheimer's impact on careers. In the film, Alice Howland is a Columbia University linguistics professor with early onset Alzheimer's. When her students suddenly complain that she seems to get lost during her lectures and that the content is muddled, she reluctantly discloses her dementia diagnosis to her supervisor. He immediately discourages her from continuing to work and says he'll have to share the news with her colleagues. "We don't want you under any undue stress," he says.
That painful scene should be included in workplace training programs to illustrate how not to handle an employee with Alzheimer's. "The boss went into meltdown mode, but instead he should have asked Alice what he could do to support her and then let her decide how she wanted to inform her colleagues," said Graeme Whippy, senior disability manager at Lloyds Banking Group in the UK. Lloyds has focused primarily on dealing with customers with dementia but is prepared to assist employees who disclose they have Alzheimer's. "We have a culture here of treating disability in the workplace like business as usual," Whippy said, "so we feel in a good position to avoid a Still Alice experience."
When memory and the ability to focus begin to fail, the most common workplace adjustments include a move to a less demanding job, more flexible hours, and tools to remind employees of their duties. They might get electronic alerts, to-do lists, colour-coded work materials, recording devices, or simply a quiet, uncluttered office space. As the dementia worsens, they sometimes receive help and encouragement from colleagues who volunteer to be "workplace buddies."
Job changes ideally should keep the employee in the same department with the same colleagues. "It could be even more challenging than the old job to have to learn something completely new from scratch and to work with all new people," said Vincenza Mihalo, executive director of human resources for the city of Windsor in Canada. To avoid that problem, she said, a budget analyst with dementia was moved into a more clerical position — but remained in the city's finance department.
Of course, dementia cases must be handled case-by-case with decisions based on the severity of symptoms. The goal isn't to keep people with the disease working indefinitely, but rather to let them stay productive for a while and then give them some control over the timing of their exit. Some employees may reject an offer of a lower-level job because they feel it's demeaning, but at least they have a choice.
"Employers also should help people manage their financial future, preparing them for disability assistance, pensions and other matters," said David Harvey, chief public policy and program initiatives officer for the Alzheimer Society of Ontario. "Some of the younger people with dementia still have children at home, so it isn't just about helping old people with their retirement benefits."
Some companies get their employees' family involved in both work and money issues. For example, Bunzl Healthcare, a UK supplier of medical products, developed a relationship with the son of one of their warehouse workers who learned he had Alzheimer's at age 61. The son attended all the meetings with his father to ensure he was fully supported.
Because the father became confused while sorting items to be packed, he took on less complex, more routine duties instead. He no longer felt overwhelmed, and any errors he made in the new job had little impact on the business. As time went on, his schedule was cut to four days a week, and colleagues took turns monitoring him to make sure he was still coping well. The adjustments enabled him to work until 65, when he had always planned to retire.
But even when companies are prepared to offer such strong support, employees with Alzheimer's may resist getting a diagnosis and disclosing their condition. They fear learning they have Alzheimer's — and then possibly losing their job as a result.
"Nobody likes to admit they might be broken," said Potts of SaskPower, who is currently keeping close tabs on a plant worker with possible Alzheimer's symptoms. One day, for example, the employee was told to shovel coal and headed in the right direction. But colleagues later found her in a completely different part of the plant. "We asked her why she was there, and she didn't give a reasonable response," Potts said. "We know something's happening, but we just can't get her to see a doctor."
Such reluctance can put employees at greater risk. "We urge people to tell their employer before they get fired for making mistakes," said Gundermann of the Wisconsin Alzheimer's group. "That way, their disability will be well established, and they'll have some legal protections. Too many people get fired, then diagnosed; we need to reverse the order."