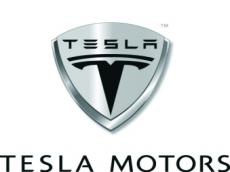 Tesla Motors Inc. is signing up big customers like Wal-Mart and Cargill, accelerating efforts to become a leader in energy storage -- a new market that's poised to boost sales and profit at the electric vehicle pioneer.
Next week, Telsa will make a deeper push beyond the car business when it unveils batteries for homes and utilities.
A review of California's Self Generation Incentive Program, or SGIP, shows Tesla has ambitions to sell batteries for a range of commercial uses, from powering its factories to reducing electric bills at schools and wineries. Tesla is on track to reap as much as $65 million in SGIP rebates, which are designed to encourage investment in alternative energy.
"Tesla has been able to install more than 100 projects, really without anyone noticing," said Andrea James, an analyst with Dougherty & Co. She said Tesla's energy storage business could be worth as much as $70 to Tesla's stock, which yesterday gained 2 percent to $209.41.
As a builder of electric cars, the company has a vested interest in making the electric grid as clean as possible. Customers typically buy the batteries to store energy from solar panels, using them when electricity from the grid is most expensive or the sun isn't shining. With Tesla's gigafactory for battery production under construction in Nevada, storage products could serve as a secondary revenue stream for the company, which is looking to diversify its product lineup.
As part of a pilot program with sister company SolarCity, Tesla has installed batteries at about 300 California homes equipped with solar panels. Wal-Mart Stores Inc., which has a relationship with SolarCity, has Tesla batteries installed at 11 California stores; Cargill Inc. plans a one-megawatt system for its animal-processing plant in Fresno.
Home Battery
The SGIP database provides a snapshot of Tesla's activities in its home state and is by no means a complete picture of the company's storage ambitions.
But Chief Executive Officer Elon Musk has been dropping hints for weeks, and yesterday the company told investors and analysts in an e-mail that Tesla will announce the home battery and a "very large" utility-scale battery on April 30. In the e-mail, Jeffrey Evanson, Tesla's chief of investor relations, said the company "will explain the advantages of our solutions and why past battery options were not compelling."
Tesla spokeswoman Khobi Brooklyn said the company would share more information next week.
Thanks to state incentives and advances in battery chemistry, storage is a hot industry. By 2019, total U.S. sales will reach $1.5 billion, about 11 times as much as in 2014, according to a March report from GTM Research.
Renewable Grid
"Energy storage on the grid will grow rapidly in combination with renewables," Tesla Chief Technology Officer JB Straubel said last month at the Vail Global Energy Forum. "Eventually you're going to have a 100 percent battery electric vehicle fleet, working in tandem with an almost 100 percent renewable electric utility grid full of solar and wind."
For companies looking to break into California's storage market, the first stop is SGIP. Founded during an energy crisis in 2001 and funded by ratepayers, the program has a budget of $83 million and covers as much as 60 percent of a project's costs. All proposals go through a technical review and are supposed to be connected to the grid within two years. Applicants collect rebates once projects are completed.
Wine Battery
While companies like Coda Energy, Green Charge Networks and Stem have also applied for SGIP funds, Tesla accounts for almost half of all storage applications, Bloomberg New Energy Finance said in an April 2 report published for clients. BNEF also said Tesla accounts for about 70 percent of SGIP projects connected to California's grid.
Jackson Family Wines, based in Santa Rosa, has a new partnership with Tesla involving battery storage and several vehicle charging stations, according to the February issue of Wine Business Monthly. The winery declined to comment.
Mack Wycoff, Wal-Mart's senior manager for renewable energy and emissions, said the company is intrigued by energy storage. "Instead of pulling electricity from the grid, you discharge it from the battery," he said. "Ideally you know when your period of peak demand is, and you discharge it then."
Mike Martin, Cargill's director of communications, declined to provide details about how the company plans to use Tesla batteries at the Fresno plant. The 200,000-square-foot facility, one of the largest of its type in California, produces nearly 400 million pounds of beef each year.
Janet Dixon is director of facilities at the Temecula Valley Unified School District in southern California, which plans to install solar panels at 20 of its 28 schools this summer. Dixon said that SolarCity is the solar provider, and five of the facilities will have Tesla batteries.
"We spend roughly $3 million a year on electricity, and most of that is lighting and air conditioning," said Dixon. "We are going solar to reduce our overall costs and the battery storage should help us manage our peak demand."